Katherine Heigl Admits To Using John Mayer As Relationship Leverage
The star of the new CBS drama Doubt tells James Corden how she nabbed her husband.

During her appearance on The Late Late Show with James Corden, Katherine Heigl told the story about how she convinced her now-husband, singer Josh Kelley, to originally agree to an exclusive relationship.

The star of the new CBS drama, Doubt, which premieres tonight, Wednesday, Feb. 15 at 10/9c, explained that when she started dating Josh, she couldn't tell if he took the relationship as seriously as she did, so she took matters into her own hands.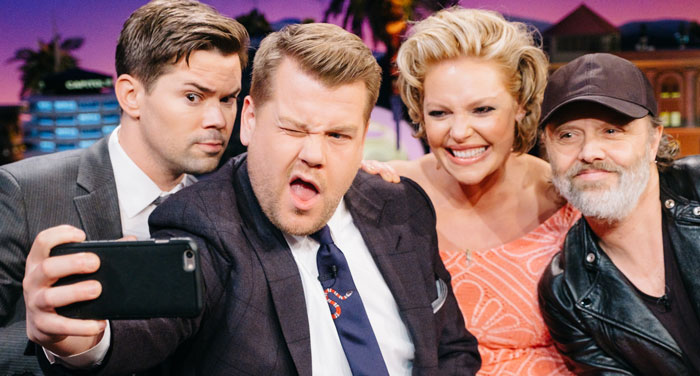 Photo Credit: Terrence Patrick

That's why she made it seem as if she and her friend, John Mayer, were actually dating, too.

"It was like, 'Hey, if this isn't exclusive and you're dating other people, that's fine. But I'm going to continue seeing John [Mayer],'" she said.

Did it work?

Let's just say Heigl and Kelley have been married for 10 years and have three children together.

Watch the series premiere of Doubt tonight, Wednesday, Feb. 15 at 10/9c on CBS and CBS All Access.

Watch The Late Late Show weeknights at 12:37am/11:37pm c on CBS and stream full episodes on CBS All Access.