After Super Bowl 50 aired on CBS, ​The Late Late Show with James Corden premiered an all-new episode packed full of great guest starts and sports-themed comedy. This Monday, April 3 (12:37 - 1:37am, PT; delayed ET) after March Madness comes to an end with the NCAA Men's Basketball Championship Game, James and a championship team full of sports stars will be unleashing a new, special basketball-themed episode.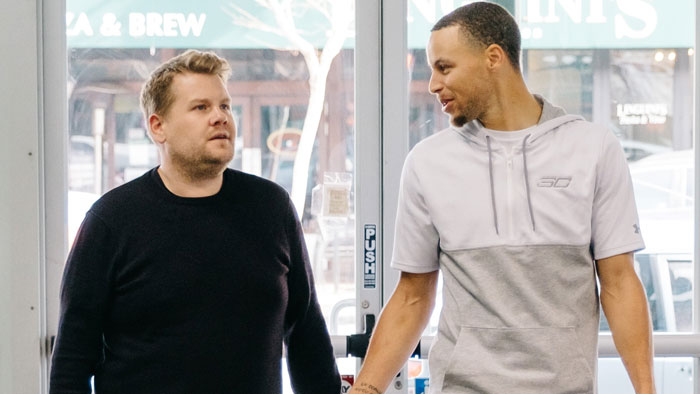 Photos by Terrance Patrick, CBS.

James will be welcoming NBA All-Stars Stephen Curry, Chris Paul, and Steve Nash for silly games, comedy bits, funny conversation, and surprises. Chris Paul and Steve Nash will be in-studio to chat on the couch, while James travels to Stephen Curry's home turf to offer life-coaching advice.

In addition, special correspondents Malcolm and Margaret Corden, James' parents, will report live from the championship game in Phoenix.

Watch The Late Late Show weeknights at 12:37am/11:37pm c on CBS and stream full episodes on CBS All Access.