The Secrets You Never See From Behind-The-Scenes Of Late Late London
Get an insider's look at The Late Late Show's first episode this year from Central Hall Westminster.
Posted on Jun 19, 2018 | 06:00am
We debuted this year's first #LateLateLondon episode last night and now you get to see what happened behind-the-scenes.
First, let's introduce
The Late Late Show
's official, unofficial, self-appointed poet laureate, Cecil Massingberd-Hughes: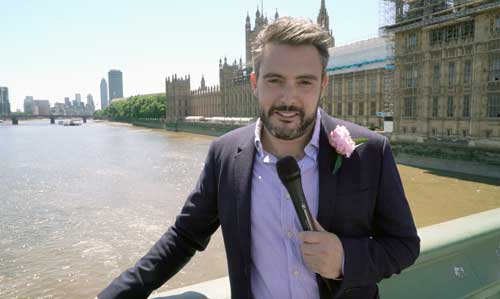 You're probably asking, "Why does a late night comedy show need a poet laureate?" Honestly, we don't. However, on the other hand, why not?
Niall Horan from One Direction is now a fan of Cecil's and a video of their first encounter is forthcoming. For now, check out the photo at the very top of this post. Doesn't Niall's bodyguard (far left) look like he's about to take out Cecil?
James's dad, Malcolm, appeared in the show with his trusty video camera. Here's a photo from earlier that day of James using the camcorder to capture the experience for their family archives.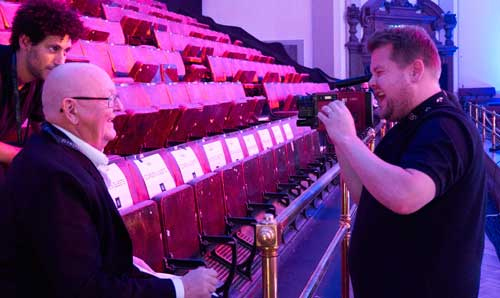 *
We probably shouldn't show you this, but we're a little worried James forgot how to take selfies. Unless that's just the way they do it over here in London?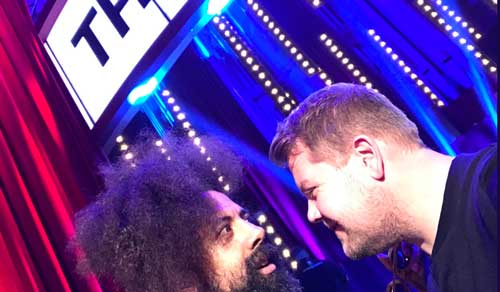 One thing that's definitely unique in London is all studio cameras have their own names and personalities. Let's meet ours below.
Nat is the grizzled old-timer.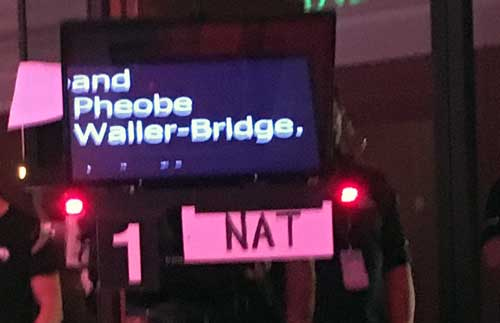 Jamie is the hot new guy.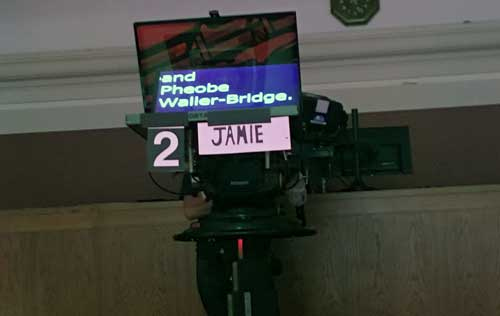 Crookie has a past. He doesn't like to talk about it.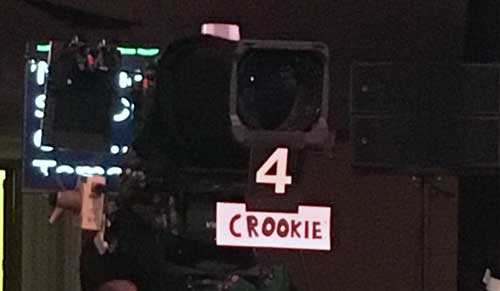 Stay tuned for more insider info, but we have to duck out now. We've said too much.
Watch
The Late Late Show
weeknights at 12:37am/11:37pm c on CBS and stream full episodes on
CBS All Access
.
Top photo and photos marked with * by Terence Patrick.