Insider Updates And Photos From The Late Late Show's 500th Episode
Check out the pictures and gossip from behind-the-scenes of The Late Late Show in London.
Posted on Jun 20, 2018 | 05:50am
To celebrate our 500th episode of
The Late Late Show with James Corden
, we did the show in London's Central Hall Westminster. Okay, sure, to be completely honest, we're doing all our shows this week from London as part of #LateLateLondon. But, you already knew that, because you're smart enough to read our
brilliant travelogue
.
In the above photo, James meets with his executive producer Rob Crabbe and writing staff beforehand to go over the monologue one last time. Either that or they're waiting in line for the restroom.
Cher was the night's headliner. Here she is in the below photo testing James's right shoulder. Don't worry, his shoulder works fine.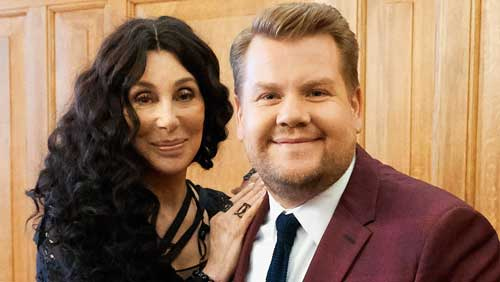 Cher was very nervous to play "Spill Your Guts or Fill Your Guts." In the below photo, comedy producer Dave Piendak, writer Lauren Greenberg, and supervising producer James Longman are doing their best to ease her mind with hypnosis (probably).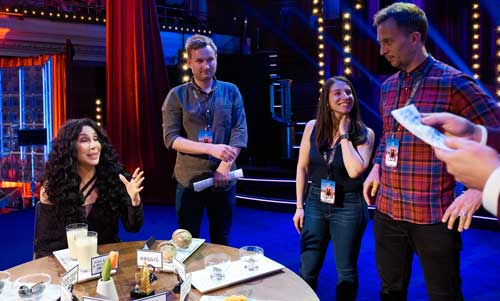 The delightful Phoebe Waller-Bridge also guested on the show. James caught her backstage before she changed out of her street clothes. You can read her sweater, "1970," which represents the year that Peru last won the FIFA Fair Play Trophy.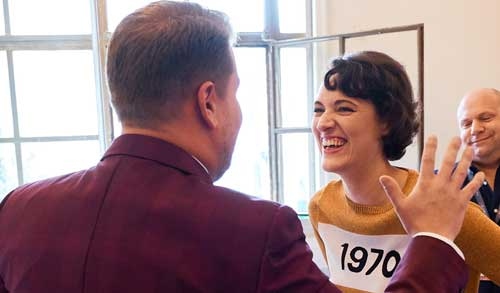 Ever wonder what it's like to sit with James and Cher at a table, looking out over a huge audience? Well, check out the final photo and you'll know.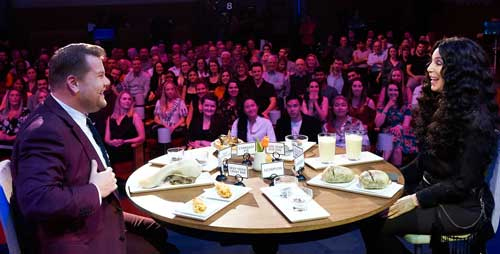 Again
, we've said too much and must go before our bosses catch on. Check in again soon for more
#LateLateLondon travelogue updates
.
Watch
The Late Late Show
weeknights at 12:37am/11:37pm c on CBS and stream full episodes on
CBS All Access
All photos by Terence Patrick