Here's Your Photo Tour of the Late Late Show's New Set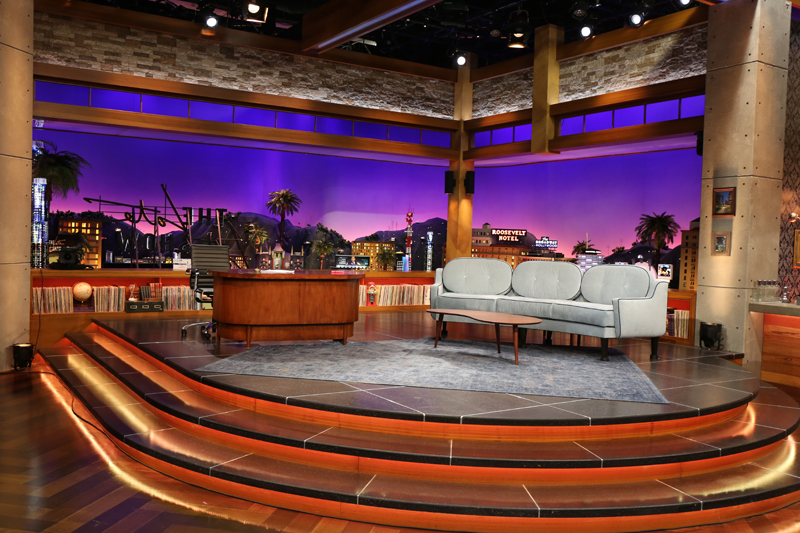 1. A 3-D Los Angeles skyline sits behind Corden's stage.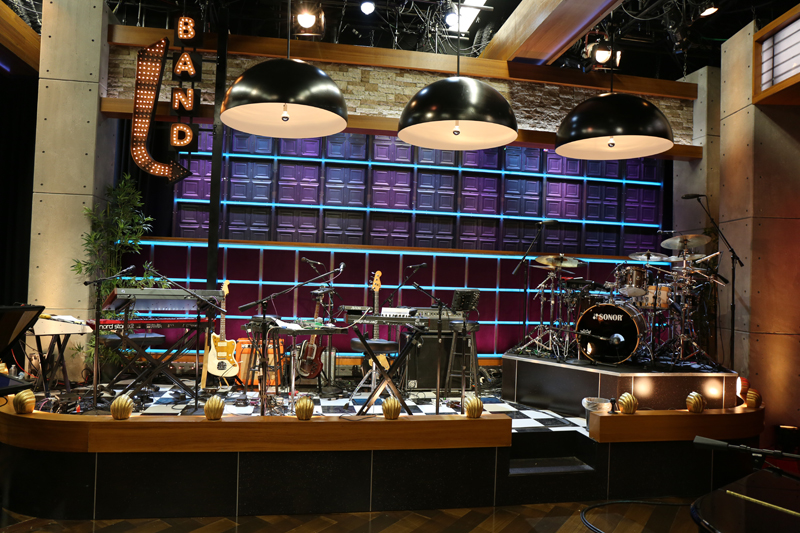 2. Band leader Reggie Watts is joined by 4 other band members.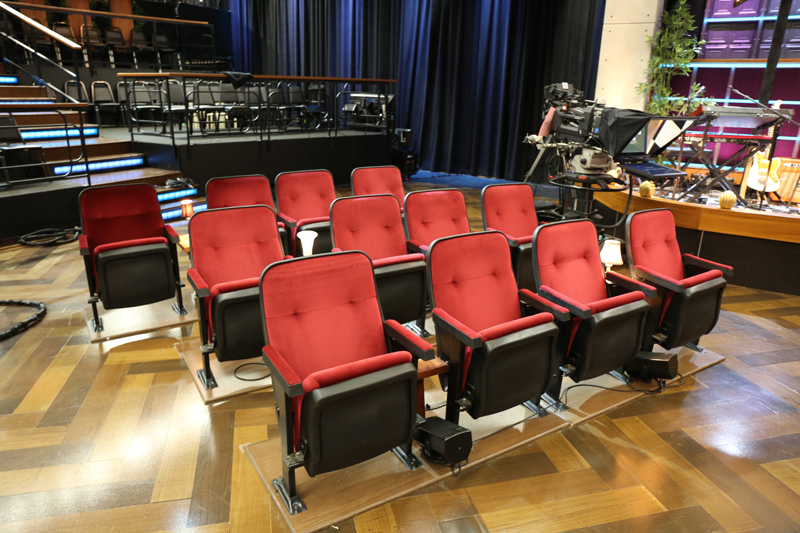 3. The floor seats allow the audience to be closer to the action.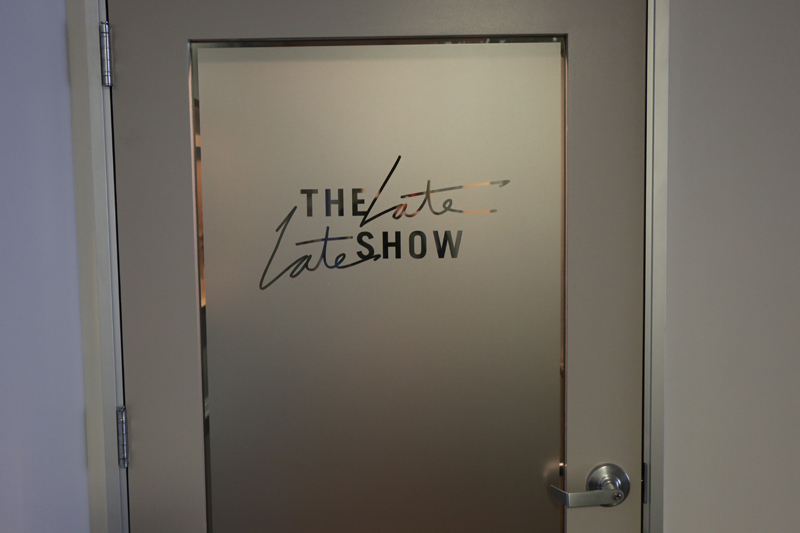 4. Welcome to the new The Late Late Show.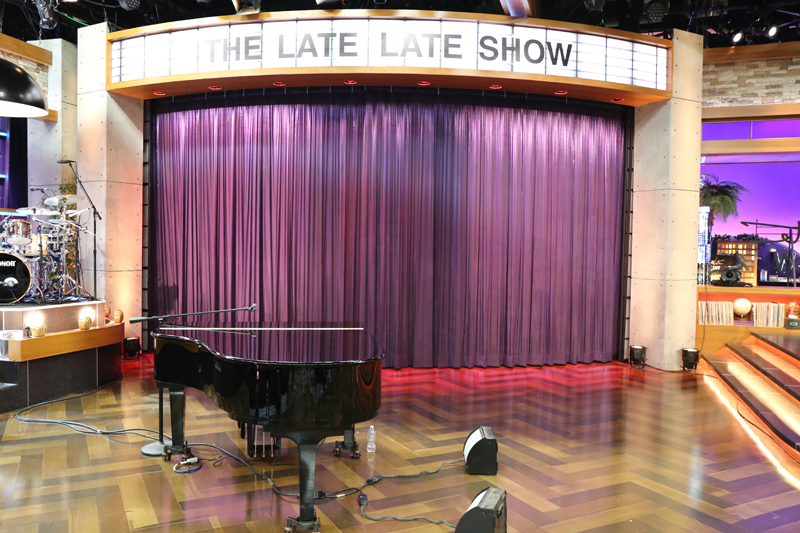 5. Making the audience feel right at home with an intimate setting.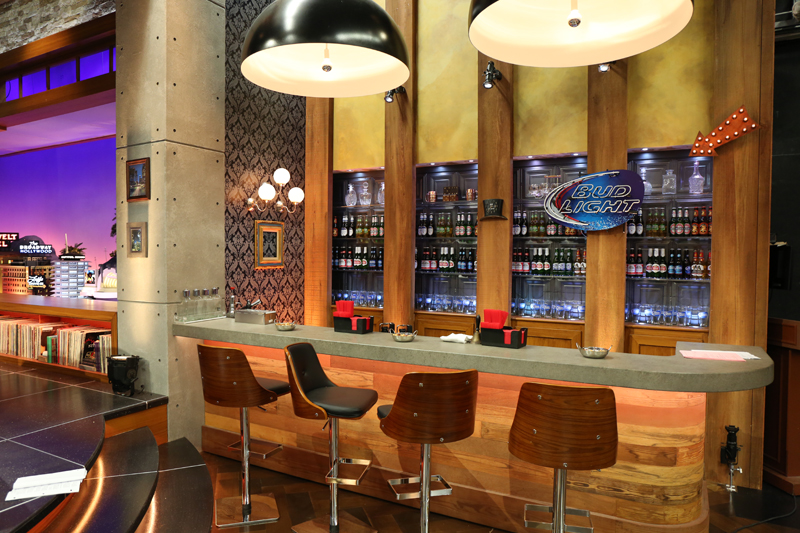 6. No set is complete without a bar!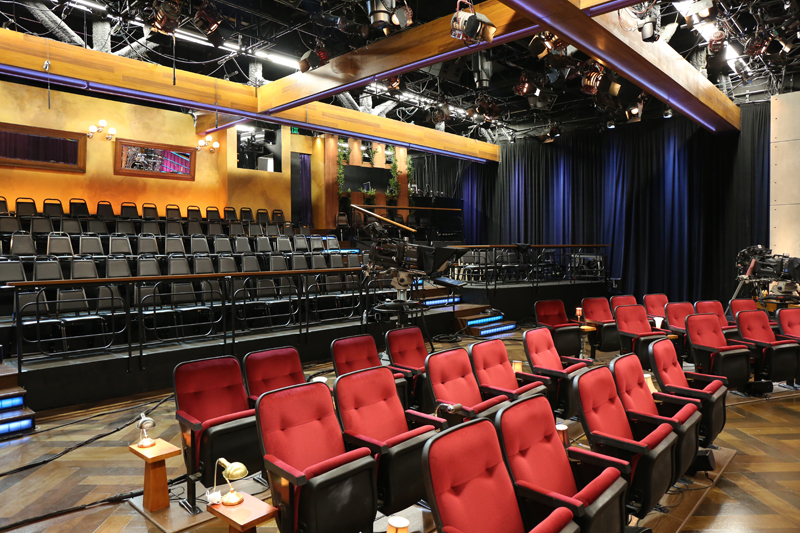 7. This is a place where you would want to be at 12:35.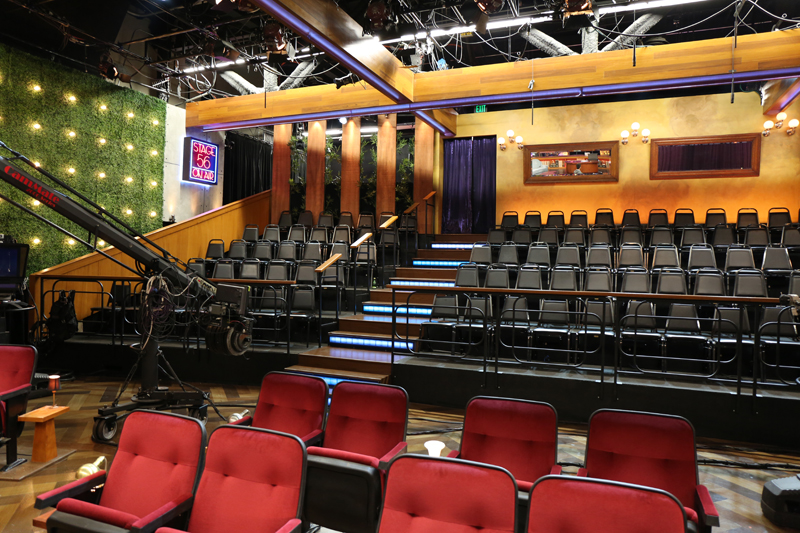 8. Guests enter the stage from the back of studio allowing for a ton of audience interaction.