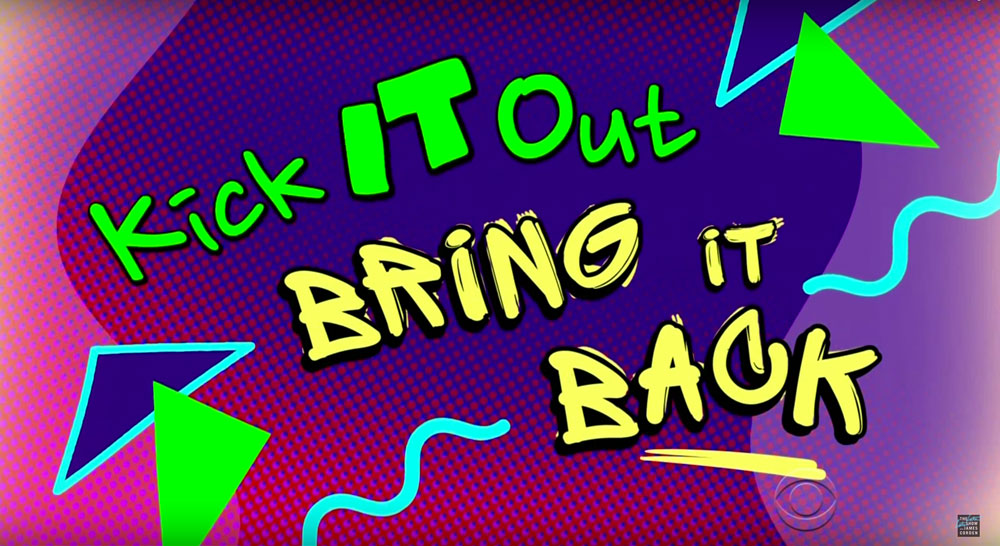 Kick It Out, Bring It Back
Pop culture is cyclical. Things are popular for a while, then people get tired of them. Some time later, people remember those same things and make them popular again.
James Corden does a regular segment on
The Late Late Show
called
Kick It Out, Bring It Back
in which he highlights popular things that have grown stale, and other things that need to become popular again. This gallery collects all of the items James has declared passé and previously-passé things that feel fresh again.