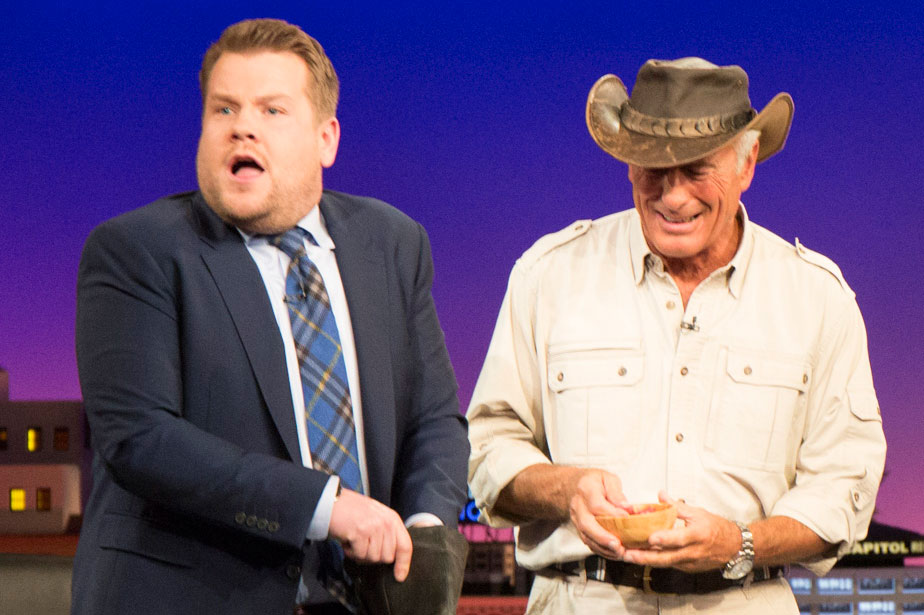 James Corden stayed calm as he prepared to meet the black vulture.
On the same night James Corden
discussed the Oregon militia
occupying the bird sanctuary in his monologue,
celebrity guest Jack Hanna
brought a black vulture to
The Late Late Show
. These photos display Corden's complicated relationship with the endothermic vertebrates.
Photo: Late Late Show Digital ©2015 CBS Broadcasting, Inc. All Rights Reserved