Emmy Goes to Work at LMAD
Let's Make a Deal won best song at the Daytime Emmy Awards! But it isn't just a trophy, it is also a hard worker!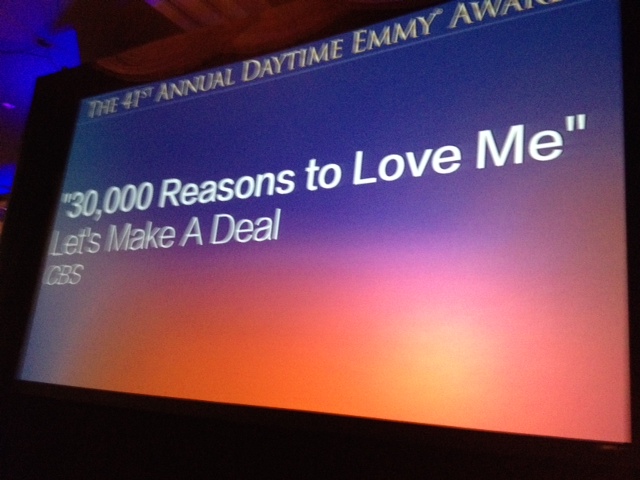 In Competition
LMAD was up for the "Best Song" at the Daytime Emmy Awards, a game show first!
And The Emmy Goes To....
YAY! LMAD wins best song for "30,000 Reason to Love Me"!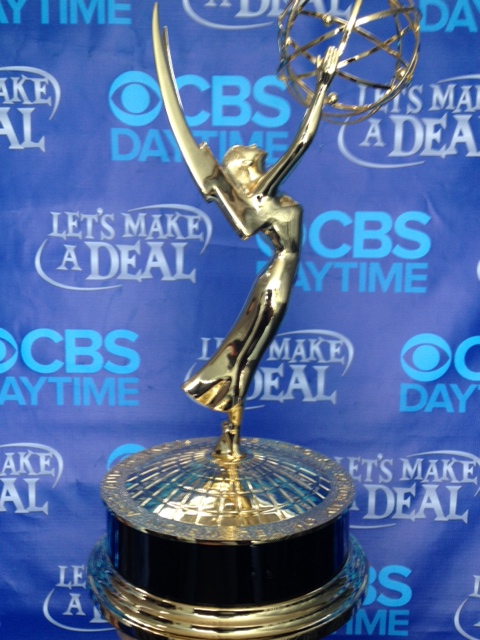 Posing
And here is the Emmy, hanging out at the CBS Daytime Emmy After Party!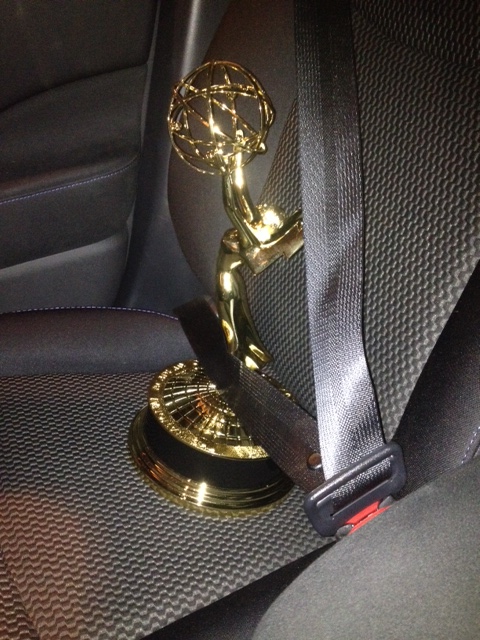 Onward!
Now Emmy wants to go for a ride, but to where?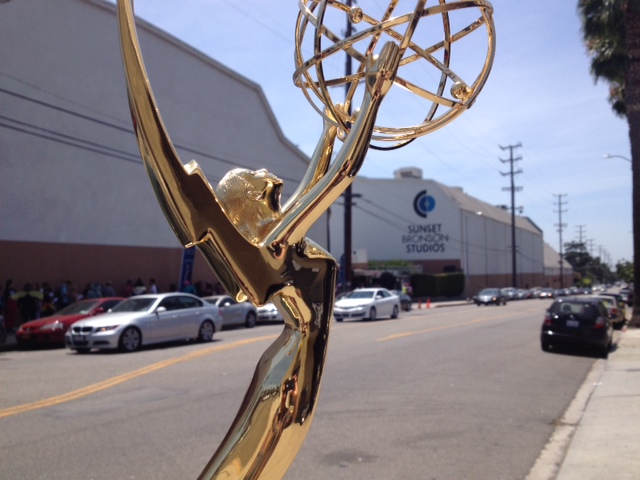 Sunset Bronson
To Sunset Bronson studios of course! That's where they film "Let's Make a Deal".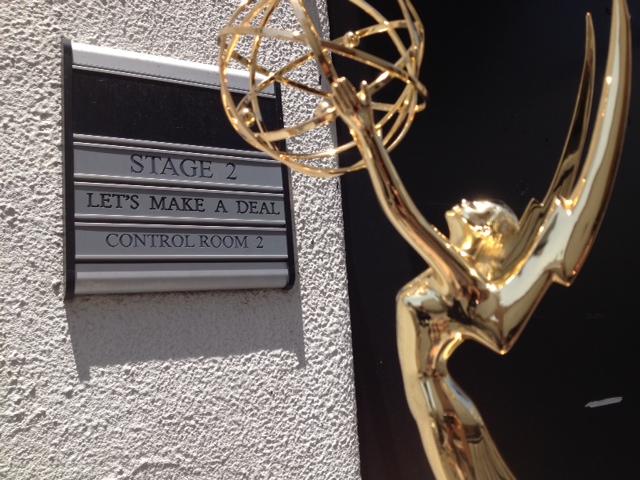 Stage 2
Stage 2 Control Room: Where the magic happens!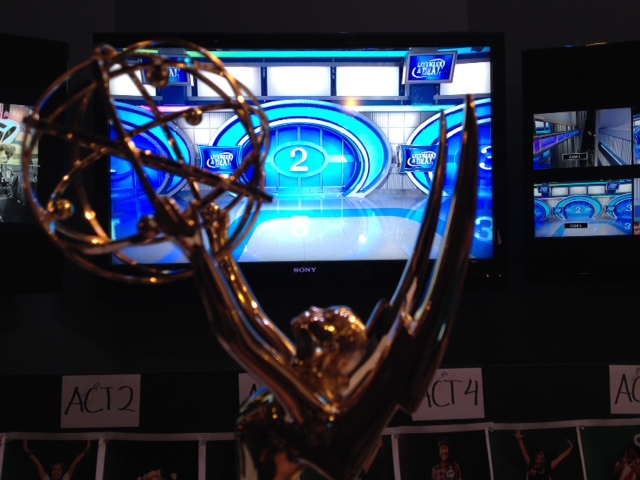 Behind-The-Scenes
Emmy gets a special behind-the-scenes view of LMAD. LUCKY!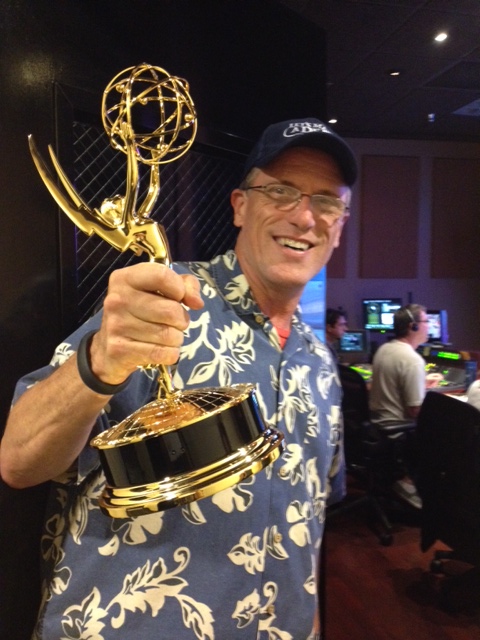 Dan Funk
Executive Producer Dan Funk gets to actually hold the Emmy!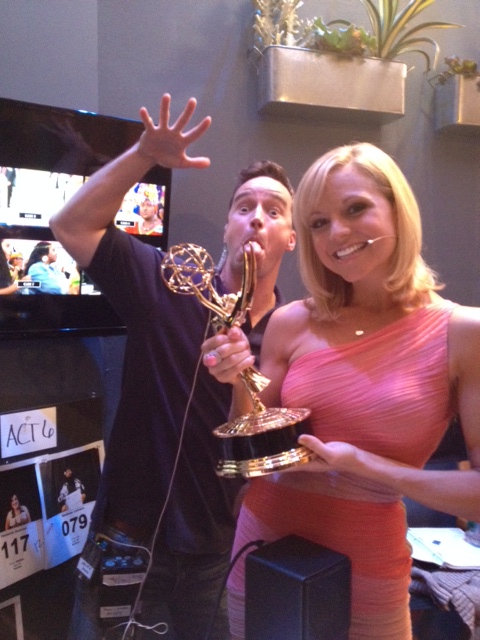 Mike Richards & Tiffany Coyne
Executive Producer Mike Richards and Tiffany Coyne are next up to experience the Emmy magic!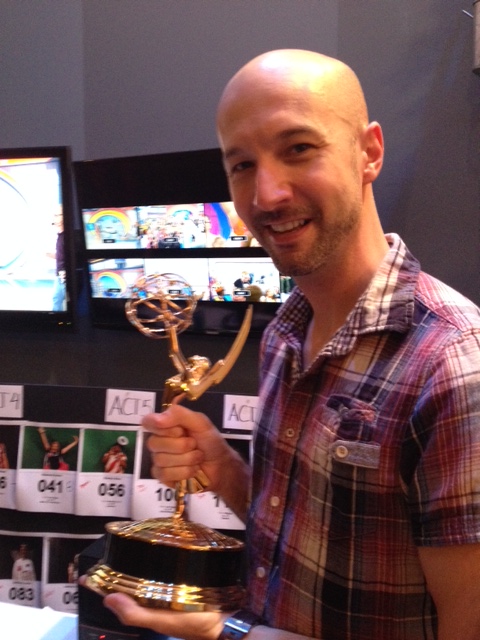 Chris Ahearn
Hey! Now it's Supervising Producer Chris Ahearn's turn!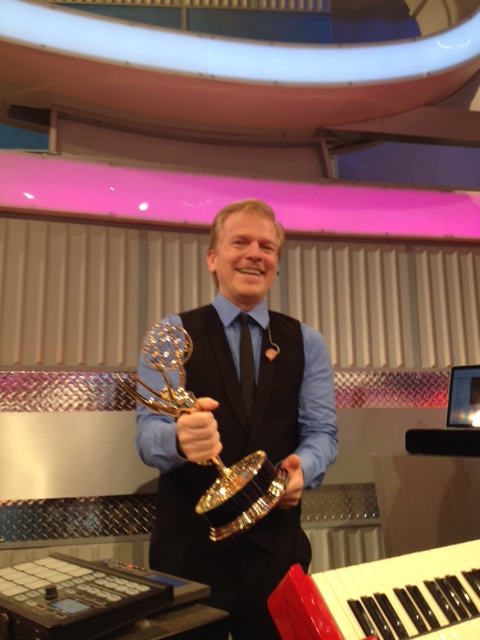 Cat Gray
And last but certainly not least, the music man himself, Cat Gray!