Back to Cast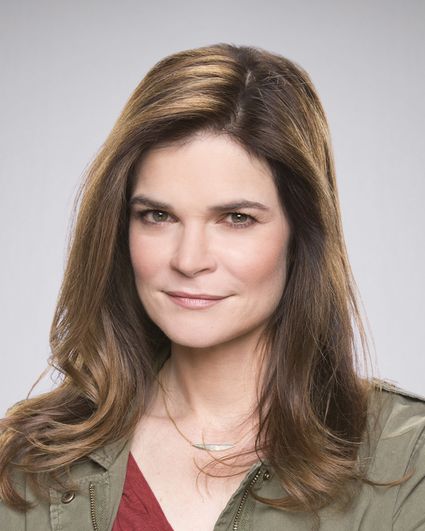 Heather Hughes
Betsy Brandt
Biography
Heather in Life In Pieces

Betsy Brandt is well-known to television audiences for her portrayal of Marie, the sister-in-law of meth-making mastermind Walter White in the Emmy, SAG and Golden Globe Award-winning series "Breaking Bad." Also, she starred as Michael J. Fox's wife in the comedy "The Michael J. Fox Show." Most recently, she had recurring roles on "Masters of Sex" and "Parenthood."

Brandt's feature film credits include starring roles in "Mothers of the Bride" and the independent feature "Quest." She just completed shooting the title role in the feature "Claire in Pieces." Heather in Life In Pieces.

Brandt's theater credits include the West Coast premiere of Geoffrey Nauffts' Tony Award-nominated "Next Fall" at the Geffen Playhouse in Los Angeles, in which she portrayed Holly. She originated roles in Julia Cho's World Premiere of "The Language Archive" and Beth Henley's "Ridiculous Fraud."

Brandt studied theatre at the Moscow Art School and the Royal Scottish Academy of Music and Drama. She earned her BFA in Acting at Illinois Urbana-Champaign. A native of Bay City, Mich., Brandt now lives in Los Angeles with her husband and two children. In her spare time, she works with Feeding America as a member of their Entertainment Council.

Her birthday is March 14. Follow her on Twitter at @betsy_brandt.