Back to Cast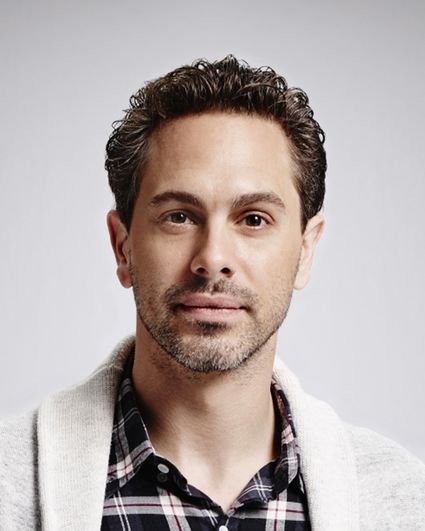 Matt Short
Thomas Sadoski
Biography
Matt in Life In Pieces

Thomas Sadoski starred for three seasons as Don Keefer on the Golden Globe-nominated series "The Newsroom." His additional television credits include a recurring role on "Law & Order: Special Victims Unit" and guest starring roles on "Ugly Betty," "Law & Order: Criminal Intent" and "Law & Order."

Recently, he starred in the eight-episode miniseries "The Slap," the U.S. adaption of the Australian series of the same name, alongside Peter Sarsgard, Zachary Quinto, Thandie Newton, Melissa George and Uma Thurman.

Sadoski's feature film credits include "I Smile Back," which premiered at the 2015 Sundance Film Festival and will be released later this year, "Wild," "John Wick," "Take Care," "The Dramatics," "30 Beats," "The New Twenty," "Circledrawers," "Loser," "Happy Hour" and "Winter Solstice."

A veteran of the stage, he has earned raves for his performances in a wide variety of Broadway and off-Broadway productions. Currently, he is starring opposite Amanda Seyfried in the off-Broadway production of Neil LaBute's "The Way We Get By." His previous collaboration with LaBute, "reasons to be pretty," earned Sadoski a Tony Award nomination in the Leading Actor Category, as well as Drama Desk, Outer Critics Circle and Drama League Award nominations. His additional theater credits include "Other Desert Cities," for which he won an Obie Award, "Becky Shaw," for which he won a Lucille Lortel Award, "The House of Blue Leaves," "Reckless," "As You Like It," "The Tempest," "This is Our Youth," "The Mistakes Madeline Made," "Where We're Born," "Gemini," "Stay," "Jump/Cut," "All This Intimacy" and "The General From America." Also, he starred in a critically acclaimed production of David Sedaris's one-man show, "Santaland Diaries."

A graduate of Circle in the Square Theater School in New York City, Sadoski has worked extensively to help develop new theatrical works at New Dramatists, The Lark, The Eugene O'Neill Theatre Center and the Sundance Institute.

In his free time, he works closely with the charity group Refugees International. Sadowski was born in New Haven, Conn. and raised in College Station, Texas, however he is a Baltimore Ravens and Orioles fan. He resides in Los Angeles and his birthday is July 1. Follow him on Twitter at @thomassadoski.