Back to Cast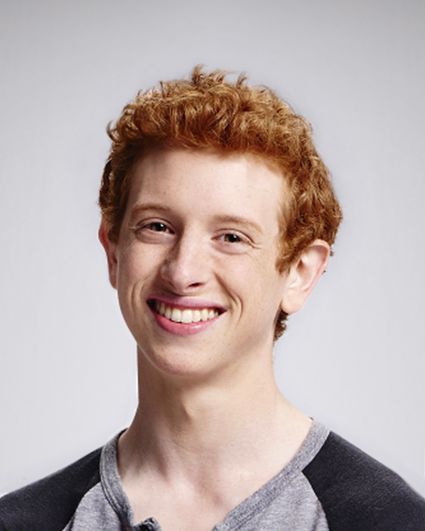 Tyler Hughes
Niall Cunningham
Biography
Hometown: Brooklyn, New York
Birthday: October 1

Niall Cunningham makes his television debut as a series regular in LIFE IN PIECES. Previously, he had brief appearances in the series "Deadbeat" and "Awkward."

Recently, he graduated from LaGuardia High School of the Arts in New York City and is currently attending Tufts University. He is a member of the theater collective Young Gotham Arts and a co-founder/artistic director of the upcoming company G45 Productions.

Cunningham was introduced to the world of the arts and theater at an early age by his parents, who are both modern dancers. In his spare time, he enjoys rock climbing, cheering for his beloved Boston Red Sox, playing the banjo and guitar and writing poetry. Also, he is active in charities and non-profits, including Theater For A New Audience, Brooklyn Academy of Music, SOS Children's Villages and Center For Family Representation.

Cunningham is a native of Brooklyn, NY. His birthday is Oct. 1. Follow him on Twitter @niallcunning and Instagram @niall.cunningham.