Piece By Piece: A Recap Of Life In Pieces, Episode 5
The Short family is never short for words, but their recent reactions even stunned themselves.
Most members of the Short family have a hard time holding their tongues, but a variety of unique situations in Episode 5 had nearly everyone battling a bout of foot-in-mouth disease.
From Tyler introducing his unexpectedly hot new girlfriend, Clementine (
Hunter King
, also known as Summer Newman on
The Young and the Restless
), to the family to Matt's epic response to a coworker discovering his secret office romance with Colleen, it's pretty clear
not
thinking before speaking runs in the family.
Here are four particularly hilarious moments from the fifth episode of
Life In Pieces
:
1.) The family reacts to meeting Tyler's hot girlfriend, Clementine
Whenever a milestone occurs for a Short family member, the whole gang comes together to celebrate. That said, it's no surprise that everyone gathered to meet Tyler's new girlfriend, Clementine.
Though, what
was
surprising was how pretty Clementine was. Stunning, really. Drop-dead gorgeous, even. The blonde beauty's smokin' hot looks left all the Short men and women virtually speechless. Actually, saying nothing at all might have been better then all of the weird non sequiturs and creepy comments that followed.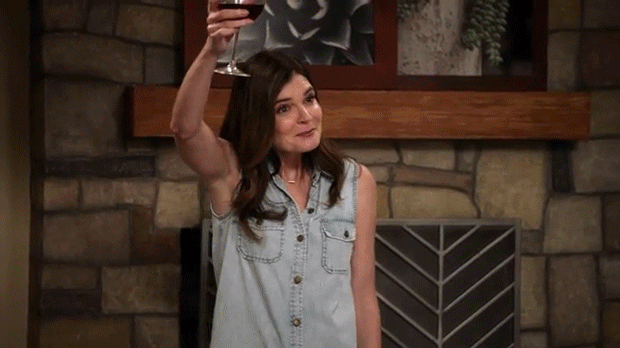 Needless to say, the family didn't give off the breast best first impression.
2.) An annoying coworker discovers Matt and Colleen's secret romance
If a clingy ex-fiancé, a surprise ex-wife, and living at home with your parents wasn't enough for Matt and Colleen to work through, the new couple was also tasked with keeping their romance a secret in the workplace because inter-office relationships were absolutely verboten.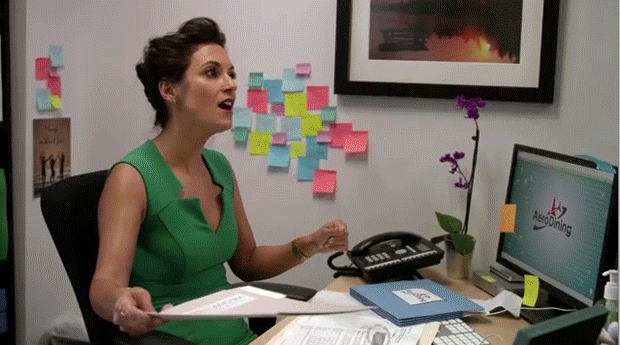 Though they've been able to keep it under wraps up until now, the lovebirds were having a hard time keeping their hands off each other, which lead them to be caught canoodling by an obnoxious co-worker played by guest star Ken Marino.
Busted!
3.) Sophia secretly gets a cell phone from her grandfather
That Sophia. So wise beyond her years. After being told by her mother, Heather, she can't have a cell phone until she's 12, the youngster manipulates her grandfather, John, to take pity on her device-less situation. Angry that her father went rogue and went against her wishes, Heather then insists John rescind the gift, which is pretty much kryptonite for any grandparent.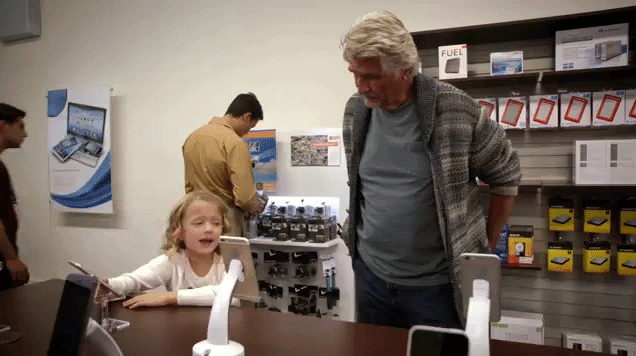 In the end, it was probably for the best because Sophia became obsessed with virtual communication. So many screens, so little time.
4.) Greg and Jen try not to be overprotective parents
Determined not to be like most new parents, Greg and Jen make a pact that they'll be easy going when it comes to dirt and germs.
This promise is put to the test when a grimy exterminator—covered in grime, dirt, and other mysterious substances—asks to use the couple's bathroom and leaves a line of filth in his wake. The muck is manageable, until the worker does the unthinkable: He
uses his soiled mitts to pick up the newborn's pacifier off the floor and sticks it back in the baby's mouth.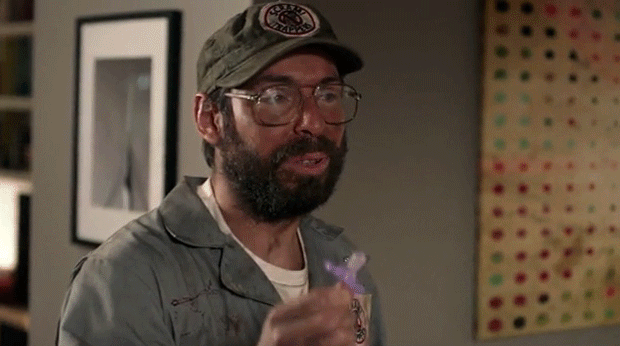 Needless to say, Jen and Greg proceeded to go on a sanitizing spree and realized a house can never be
too
clean.
To check out more embarrassing situations the Short family will try to talk themselves out of, watch the next all-new episode of
Life In Pieces
on Thursday, Nov. 4 at 8:30/7:30c right after
The Big Bang Theory
!