Tradition and rules are the pillars that support many families.

However, for the Shorts, the idea of what's traditional is definitely open to interpretation. Whether it's how you choose to celebrate Christmas morning or what you do when your teenage son decides he doesn't want to go to college, this clan can definitely roll with the punches when family customs are challenged on "Lice Stealing College Caroling."

Here are four particularly hilarious moments from Ep. 11 of Life In Pieces:

1.) Joan and John impede on Lark's first Christmas.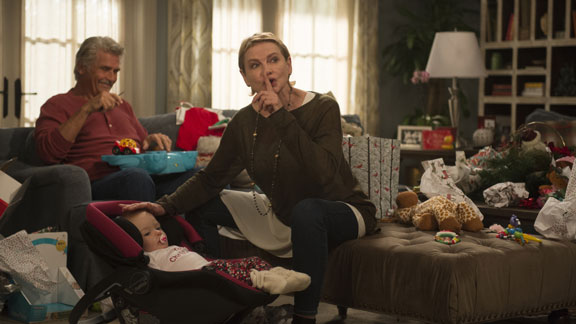 For the past 41 years, Joan has been hosting Christmas festivities, so it's hard for the Short matriarch to let go and allow Jen and Greg to entertain the family instead. Sure, dinner's one thing, but when the new parents insist on opening presents at their house the next morning, John and Joan are understandable upset.

Reluctantly, Jen and Greg offer the excited grandparents what was intended to be an empty invitation to spend the night, but the plan backfired when Joan and John gleefully accepted. A fight over the bed and Lark's attention ensued, but the couples were able to put their differences aside when a Christmas miracle brings them all closer together.

2.) Heather embraces Tyler's dreams of stardom.

When Tyler revealed he wasn't interested in going to college because he'd rather focus on his band, Funeral Goose, Heather nearly busted a gut. In order to try and talk her son out of a potentially terrible life decision, she asked her brother, Matt, a fellow dropout, to talk some sense into Tyler.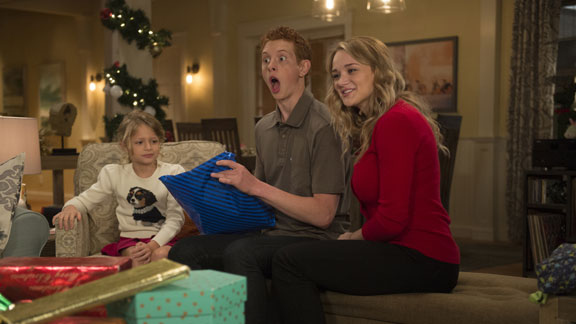 After observing Tyler's band in action, Matt was convinced that his nephew should stick to his guns and follow his dreams. When Matt shared his feelings with Heather, she was skeptical; however, one listen of their song "Death Death Goose" and Heather couldn't help but side with her son—not because she believed in his musical aspirations, but because the group was so terrible, she knew they'd fail on their own and she'd be able to escape being the "bad guy."

Nothing compares to a mother's love.

3.) A mall Santa ends up giving the unwelcome gift of vermin to Samantha.

Despite being grounded, Samantha decided to lie to her parents about going to the library so she could hit up the mall with her friends instead. All was well until her besties wanted to pose with a questionably hygienic St. Nick, who ended up bestowing lice upon the unknowing tween.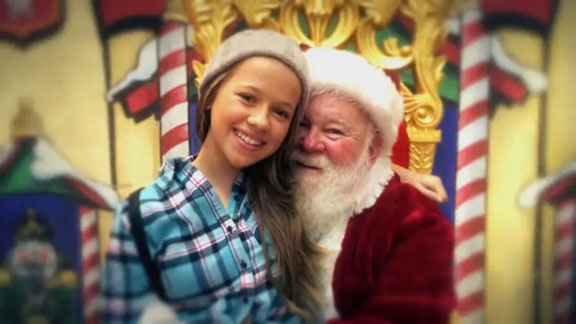 Determined not to tell her parents for fear of getting into further trouble, Samantha tried a variety at-home remedies until her business-minded, 6-year-old sister, Sophia, offered her special shampoo—for a price.

In the end, Heather figured out her daughter's secret, told Samantha that she's always going to be on her side, and the two ended up having a touching moment; though, to be honest, most of the touching happened on each of their scalps.

4.) The family surprises John with a untraditionally unique Christmas carol.

John was looking forward to meeting up with some of his old military mates to sing their dirty version of Christmas carols, but when none of them show up, Colleen organizes the family to surprise him with tawdry tunes.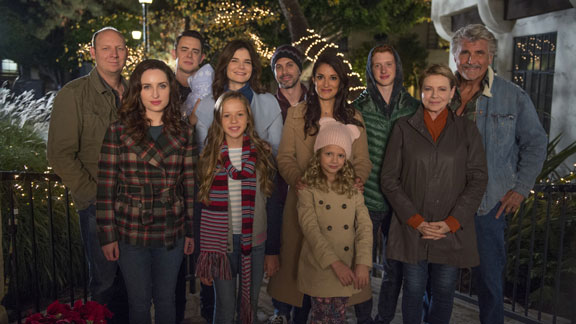 Watch episodes of Life In Pieces on Thursdays at 8:30/7:30c after The Big Bang Theory.