This season, the worlds of reality and comedy will collide when Jeff Probst, famed host and Executive Producer of Survivor, makes an appearance as—wait for it!—himself on an upcoming episode of Life in Pieces.

While Jeff couldn't say much about his guest spot, the TV personality did offer a tease of how he will fit into the episode.

"My role on Life in Pieces is quite a stretch," Jeff told us from the Life in Pieces set. "I'm casting [one of the Life in Pieces characters] to be on Survivor."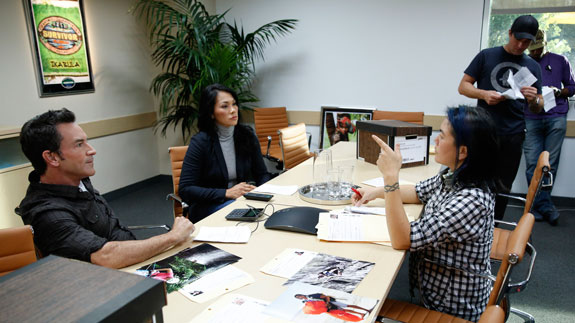 He continued, "The setup is, there's one person who wants to be on the show and maybe somebody else vying for my attention," said Probst, "and as the producer of Survivor, I'm looking at their audition tape, trying to decide if they're right for the adventure of their lifetime."

What made the world-renowned adventurer want to take his turn in a family comedy?

"The fun part for me in reading the script is, I could tell that whoever wrote it knew [Survivor], because it feels like Survivor," Jeff said. "They got it right!"

The episode of Life in Pieces featuring Jeff Probst will air later this year. Stay tuned for more details.

Watch Life in Pieces on Thursdays at 9:30/8:30c and Survivor on Wednesdays at 8/7c on CBS and CBS All Access.