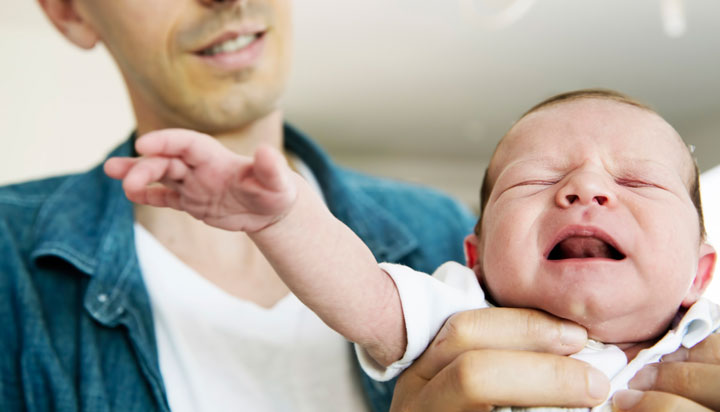 1. Watching your baby spit-up on a stranger.
Life in Pieces
is all about celebrating the everyday moments that make you cringe, cry, and then laugh hysterically. We can't wait to see what kind of hilarious hijinks the Short family gets into when the series returns for Season 2 on Thursday, Oct. 27 at 9:30/8:30c on CBS and CBS All Access.
Until then, let's run through some of life's more awkward and unavoidable moments, like when your little one decides to spittle on a stranger.
And you thought childbirth was gross. Just wait until you see all the stuff that comes out of your kid after your kid,
well
, comes out.
© Jan Tepass/Westend61/Corbis