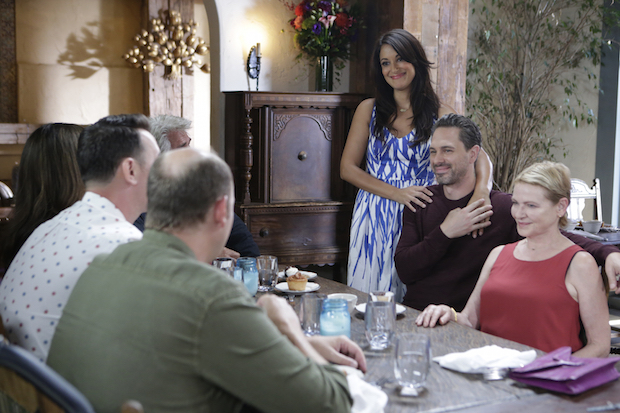 1. Colleen meets the family over brunch
When Matt invites Colleen to brunch with the family in Episode 3 ("Sleepy Email Brunch Tree"), he coaches her through the difficult task of connecting with the large clan.

Also, John, Matt, and Greg try to prove their masculinity by cutting down a tree in Greg's backyard, Tim has an adverse reaction to espresso, and a sleep-deprived Greg has a run-in with the cops.