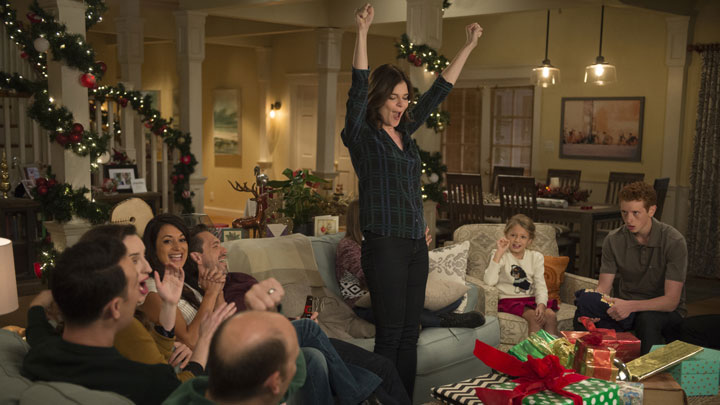 Heather can't contain her excitement while the family opens presents.
Colleen joins John and his Air Force buddies for their annual tradition of dirty Christmas caroling.

Plus, Joan tries to hijack Lark's first Christmas from Jen and Greg, Samantha gets lice from a mall Santa, and Tyler announces his college plans on the next episode of Life In Pieces, "Stealing College Lice Caroling," on Thursday, Dec. 17 on CBS.