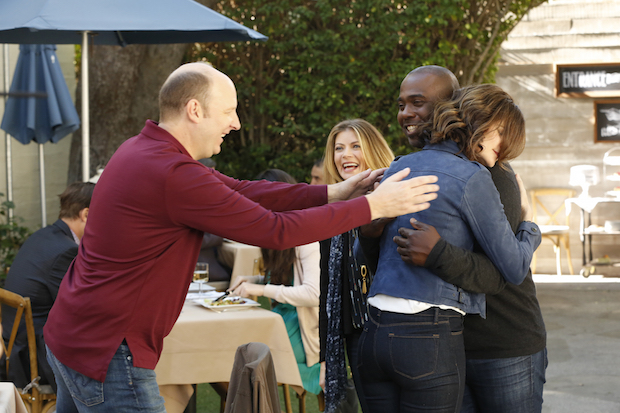 Heather embraces her potential new bestie.
Heather and Tim finally find another couple they actually like to socialize with, but Sophia and the couple's son don't hit it off.

Plus, Greg insists he and Jen take separate flights in case something happens to the plane, Matt and John take Gary (Martin Mull) out to meet women, and Matt's ex-wife, Bonnie (Brenda Song), surprises him with a visit on "Bite Flight Wing-Man Bonnie" airing at 8:30/7:30c on Thursday, Jan. 7, 2016.