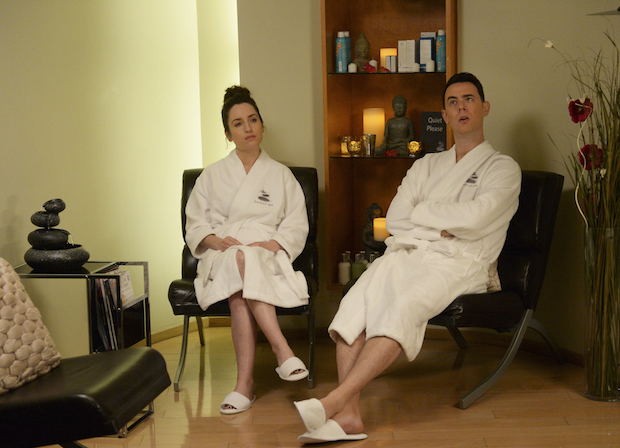 Jen and Greg chill out before a couples massage.
When Greg and Jen slip away for a couples massage, the spa getaway doesn't turn out to be as relaxing as they expected.

Plus, Tim, Heather, and the kids have a contest to see who can accumulate the least trash, while Colleen asks Matt to illustrate a children's book based on her life in the next episode of Life In Pieces entitled "Will Trash Book Spa."

Watch Life In Pieces on Thursdays at 8:30/730c.