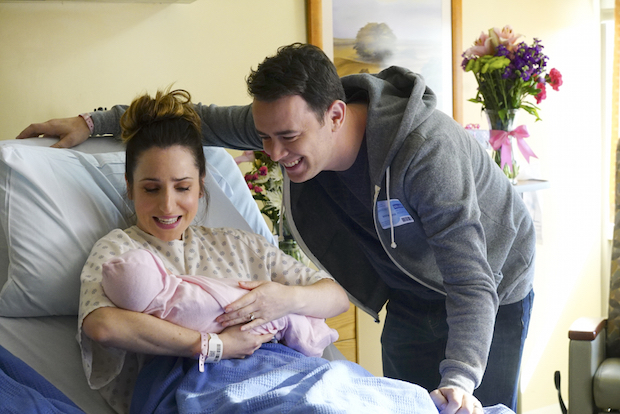 Check out Jen and Greg's guide to parenting.
Like most first-time parents, Jen and Greg are learning as they go. And though baby Lark is just a few months old, the couple has already picked up on some pretty important tips when it comes to parenting, so scroll through for some smart—and sometimes unorthodox—pieces of parenting advice you don't have to have birth a child to understand.
Watch
Life In Pieces
on Thursdays at 8:30/7:30c.