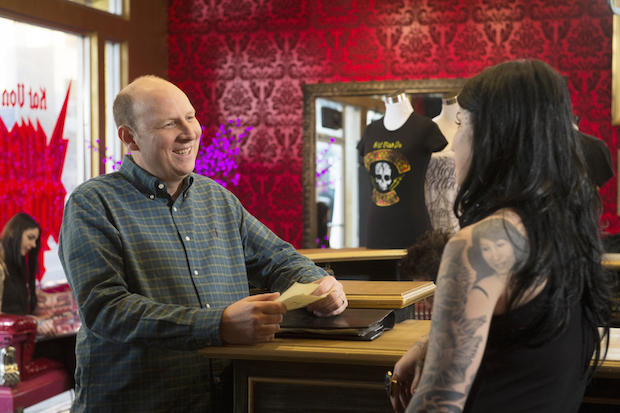 Tim asks Kat Von D for a tattoo.
Greg and Jen discuss whether they should have another baby, while Matt's plan to celebrate Valentines's Day with Colleen doesn't go as well as he hoped.

Plus, when Tyler and Clementine go to a guitar store, Tyler gets uncomfortable when the attractive salesman, Ian (played by Josh Groban), repeatedly hits on her. Finally Tim's tattoo artist, Lois (played by Kat Von D) makes a spelling error on his new ink on the new episode of Life In Pieces entitled "Tattoo Valentine Pregnant Guitar."