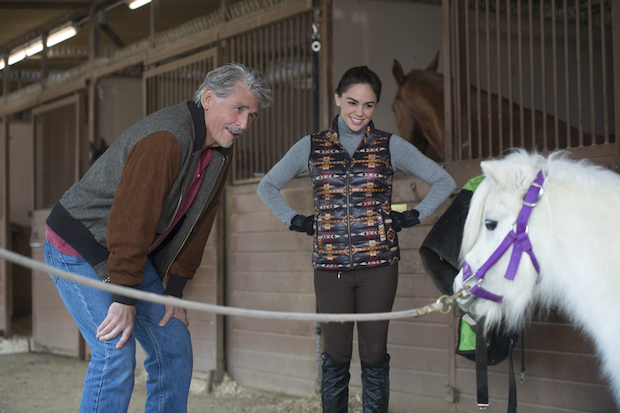 You're never too old to want a pony.
After realizing that his granddaughter, Sophia, is growing up faster then he'd like, John buys himself a pet, but it doesn't get along well with Joan.

Plus, Heather accidentally sends a sext to her son that was intended for her husband, Jen and Greg try to help Samantha win her boyfriend back, and the family tries to comfort Colleen and Matt after their breakup on the next episode of Life In Pieces entitled "Sexting Mall Lemonade Heartbreak."