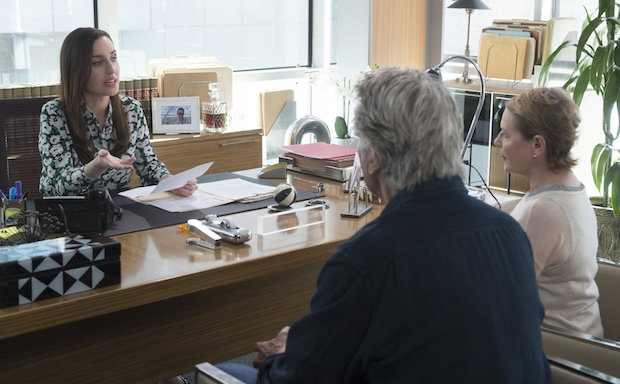 John and Joan consult with Jen about some legal troubles.
John and Joan have a disagreement with their neighbors after wanting to build a gazebo on the property line, which results in battle with Darryl (played by J.B. Smoove) and his wife, Pam, over the Shorts' hot tub.

Also, Greg and Jen accidentally invite their exterminator and his wife over for dinner, Matt and Colleen try to be friends after their breakup, and Tim is terrified to perform minor surgery on his father-in-law, John, on the next episode of Life In Pieces entitled "Pestilence War Famine Death."