Back to Cast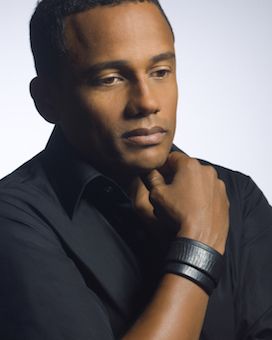 Agent Spelman Boyle
Hill Harper
Biography
Hill Harper is a humanitarian, actor, author, health and wellness ambassador/educator and philanthropist. He is perhaps most recognizable for his starring role in the hit television drama "CSI: NY," on the Network, where he played eccentric Dr. Sheldon Hawkes from 2004 – 2013. For that role, Harper received three NAACP Image Awards for Best Lead Actor in a Drama Series. Prior to "CSI: NY," Harper co-starred on "The Handler" and the mini-series "Mama Flora's Family" with Cicely Tyson, both on the Network. For his role in "The Handler," Harper received a 2004 Golden Satellite Award nomination for Outstanding Supporting Actor in a Drama Series.

Most recently, Harper starred on television in USA Network's "Covert Affairs" as CIA station chief Calder Michaels. Harper made his television debut in 1993 with a recurring role on the series "Married...with Children." He went on to appear in a number of other television projects, including, the Emmy and Golden Globe winning series "The Lackawanna Blues," and on Showtime's "Soul Food," as a survivor living with HIV/AIDS. Additionally, he has guest starred on "The Sopranos," "ER," "NYPD Blue," "Murder One" and "The Fresh Prince of Bel Air." Also, he is the producer of several television documentaries.

In 1996, Spike Lee hired Harper for his major feature film debut, "Get on the Bus," in which he played a UCLA film student filming a bus trip to the Million Man March in Washington, D.C. He continued to demonstrate his versatility on screen in the 90's films "He Got Game" and "Hav Plenty." Most recently, he starred alongside Jennifer Lopez in the film "The Boy Next Door." In December, he will appear in the American sports drama film "Concussion," alongside Will Smith and Alec Baldwin.

Harper was awarded the Best Actor prize at the First Time Fest for his starring role in "1982," which debuted at the 2013 Toronto Film Festival. His other film credits include Oprah Winfrey's "Beloved," "Loving Jezebel," "The Skulls," "The Visit," "The Nephew," "In Too Deep," "Zooman" and Showtime's "One Red Rose," which he also co-wrote. Harper is the writer of two short films and made his directorial debut with the short film "The Truth," a 2012 Pan African Festival Award winner.

Harper has authored four New York Times bestsellers: Letters to a Young Brother, Letters to a Young Sister, The Conversation and The Wealth Cure, which chronicled his diagnosis of thyroid cancer and his journey to health. Letters to a Young Brother won several awards and was named "Best Book for Young Adults" by the American Library Association in 2007. Harper's latest book, Letters to an Incarcerated Brother, was published in 2013. To date, his collective writing and acting work has been recognized with seven NAACP Image Awards.

In an effort to stop the high school drop-out rate of underserved youth, Harper created the Manifest Your Destiny Foundation. The organization is dedicated to empowering, encouraging and inspiring youth to succeed through mentorship, scholarship and grant programs.

In 2012, Harper's Harvard classmate President Barack Obama appointed him to the position of Member, President's Cancer Panel – a key Administration post seeking to combat cancer and its devastating effects.

Harper was born in Iowa City, IA, the son of two doctors. His father is a psychiatrist and his mother is an anesthesiologist. He graduated magna cum laude from Brown University with a Bachelor of Arts degree, graduated cum laude from Harvard Law School with a J.D., and graduated with honors from the Kennedy School of Government with a master's degree in Public Administration. He holds honorary doctoral degrees from Howard University, Winston-Salem State University, Cheyney University, Westfield State College, Dillard University and Tougaloo College.

During Harper's time at Harvard, he was a full-time member of Boston's Black Folks Theater Company, one of the oldest and most acclaimed African-American theater troupes in the country.

In 2014, People named Harper one of their "Sexiest Men Alive." His birthday is May 17. Follow him on Twitter and Instagram at @hillharper.