​Chip Finds Out Living Biblically Is Tough As Heck, But At Least It's Rewarding
In the series premiere, Chip discovers just how challenging living by the book can be.
In the series premiere of the new CBS comedy
Living Biblically
, film critic Chip Curry (
Jay R. Ferguson
) has a bonafide epiphany after losing his best friend and discovering his wife was pregnant: He's going to live his live strictly in accordance with the Bible.
Like,
literally
.
STREAM: Don't Miss The Series Premiere Of Living Biblically On CBS All Access
Turns out that adhering to the Good Book by-the-letter, in modern times, has a bit of a learning curve.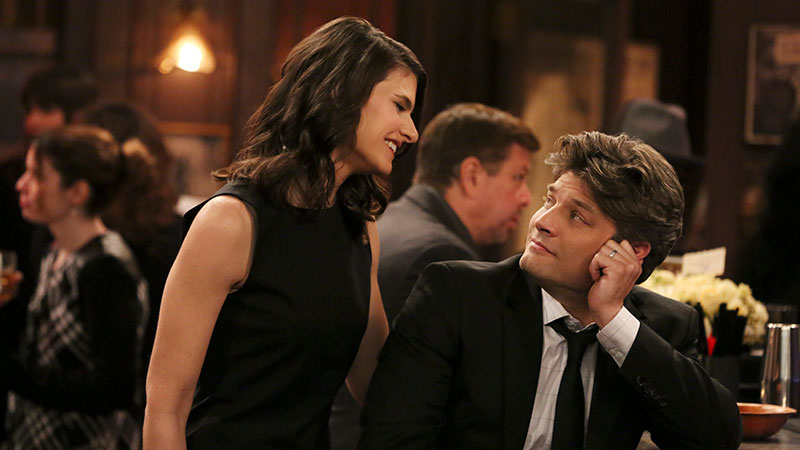 While Chip has some immediate hiccups—mixing fabrics, giving his insufferable, adulterous coworker a bruise via stoning, and explaining his plans to his exceedingly patient wife, Leslie (
Lindsey Kraft
), for starters—ultimately Chip finds his first week of Biblical living to be educational.
Even better? It's rewarding.
By episode's end, Chip finds out from his boss, Ms. Meadows (
Camryn Manheim
), that he's getting a raise and a new work assignment: to document his journey for the newspaper.
Having that extra income will surely be helpful once that bundle of joy arrives. And, as Chip mentions, "Maybe it'll even help out the community."
"I don't care about the community," Meadows replies with her typical dryness. "I just want to sell more papers."
But more important than financial gain (or subscription numbers), Chip sees firsthand how his self-improvement project helps the people around him.
WATCH: Chip Finds Out That Living Biblically Is Tough But Rewarding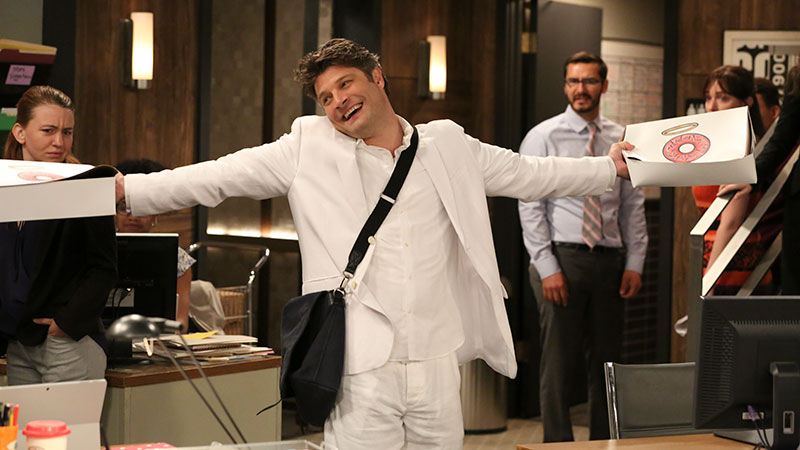 With co-worker Gary's infidelity brought to the forefront thanks to Chip hitting him in the face, Gary confides in Chip that he's told his wife about the affair and the couple plans on going to therapy... but he's
still
P.O.'ed about the rock thing.
Recognizing Chip's newfound enlightenment, work friend Vince (
Tony Rock
) tells him, "You're making more money, you're happier, and you got to hit Gary in the face with a rock?! I might have to try this Bible thing out my damn self."
"...
Darn
self," Chip corrects. Check out the clip above to see Chip's new life in action.
Watch all-new episodes of
Living Biblically
on Mondays at 9:30/8:30c on CBS and
CBS All Access
.