Sometimes you live next to a couple who really loves each other—so much that you're a little too aware of their affections at all odd hours of the night. And their loud music doesn't help.

STREAM: Catch Up On Full Episodes Of Living Biblically On CBS All Access

But for Chip Curry (Jay R. Ferguson), who's trying to live his life by the Bible, that's going to make it tough to "Love Thy Neighbor."

Living Biblically's next all-new episode, which goes by the same name as the well-known commandment, airs on Monday, Mar. 12 at at 9:30/8:30c on CBS and CBS All Access.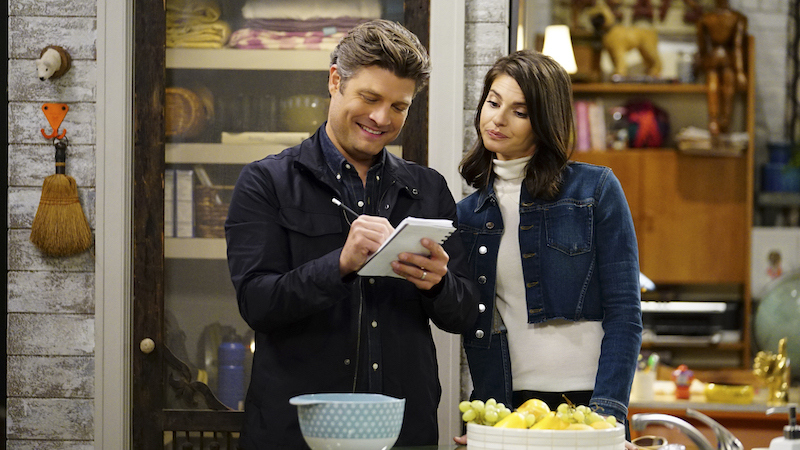 With both Chip and his wife Leslie (Lindsey Kraft) being kept up all night, he'll turn to his "God Squad" of Father Gene (Ian Gomez) and Rabbi Gil (David Krumholtz) for guidance on how a person can actually love thy neighbor under these circumstances.

WATCH: A Bonus Sneak Peek From "Love Thy Neighbor"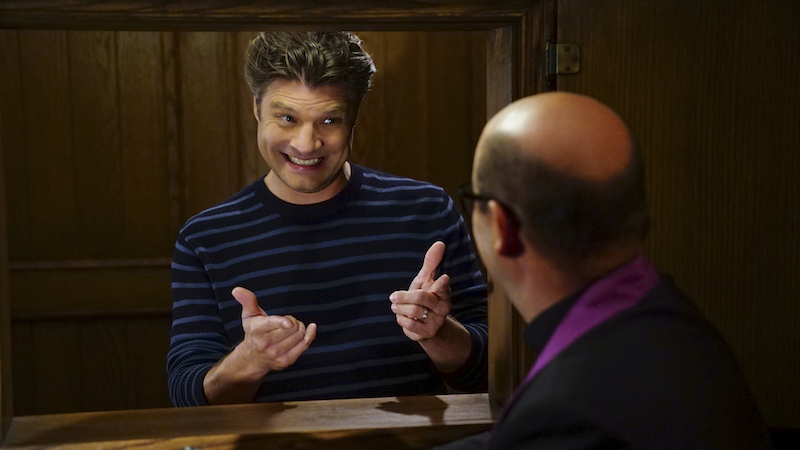 READ: How To Watch Living Biblically

Watch all-new episodes of Living Biblically on Mondays at 9:30/8:30c on CBS and CBS All Access.