Back to Cast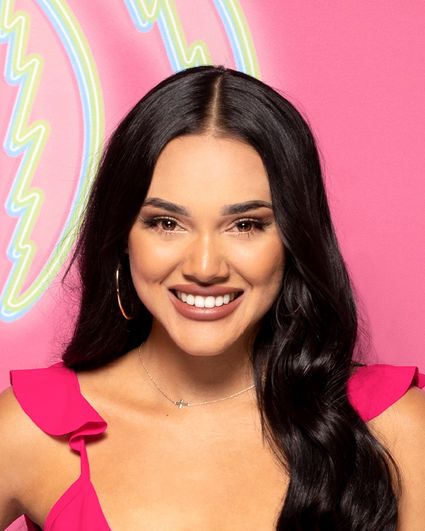 Biography
Cely Vazquez
Age: 24
Occupation: Legal secretary
Current city: Sacramento, California
Zodiac sign: Gemini

Cely is a free-spirited Cali girl who grew up in the sunny, rural town of Manteca. She is fluent in
Spanish, loves to sing, play guitar, and is also very athletic. She was the captain of her high
school cheerleading team.

Here's everything you need to know about Cely:

-Cely's last relationship ended a little over a year ago because they weren't compatible
and arguments were always very dramatic, saying, "He's a Virgo and I'm a Gemini, so we just
didn't agree on much."
-Guys, you better not be bad boys because she has a bachelor's degree in Criminal Justice
from California State University, Sacramento.
-She prefers meeting guys the old-fashioned way, like in a coffee shop, at the gym, in a grocery
store or on a TV show! She's never downloaded an online dating app because "that's a
whole other world that's honestly kinda scary."
-She's looking for someone who is funny. He has to be "able to joke around and poke fun
at each other without taking things too seriously." Plus, she really loves a romantic guy
who will plan cute dates!
-Cely's celebrity crush is Patrick Swayze and she wishes she was "born in the 50's because he
was a Leo and I'm a Gemini, so we'd be 100% compatible!"
-If she could write her own dating profile, it would be: "About me: I laugh at inappropriate
times, I'm enthusiastic, I burst out in song randomly, believe animals are friends, not
food, and love Star Wars marathons! Plus, I'm always extra, like my guac! About you: if
you read that and are still interested, let's do the damn thing!"