Back to Cast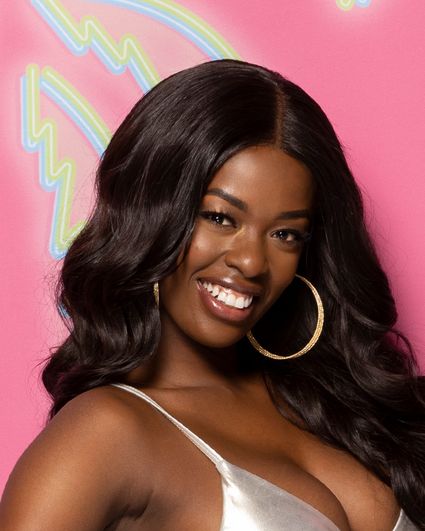 Biography
Justine Ndiba
Age: 27
Occupation: Billing coordinator and go-go dancer
Current city: Rockaway, New Jersey
Zodiac sign: Pisces

Justine is a Jersey girl who boldly walks to the beat of her own drum. This full-time billing
coordinator, part-time go-go dancer, and Love Island super fan ended a six-year on-and-off-again
relationship and is ready to find lasting love.

Here's everything you need to know about Justine:

-She was born in the Democratic Republic of the Congo and is a survivor of the Rwandan
Genocide. She immigrated to the U.S. with her family in 2001.
-She is looking for a guy who is kind, humble, respectful, and ideally Christian so he
shares her same religious beliefs. And, she's a sucker for a good smile!
-Guys, we hope you're tall! According to Justine, "height is huge for me because I spend
80-percent of my time in heels. I love wearing them because they make me feel confident, sexy,
and I just love how they look. So, if I'm always wearing heels, I want the guy I end up
with to be taller than me in heels."
-Her relationship role models are singer John Legend and model Chrissy Teigen. She wants a
relationship but also a "friendship" just like they have.
-If she could write her own dating profile, it would be: "I'm a hot 27-year-old who's also
got the brains. I take pride in my appearance, so working out is important to me, and
would love someone I can work out with. My ideal date would be staying in, wearing
pajamas while eating takeout and watching a movie in bed. I'm a very outgoing people-person, so
I'd love a guy who is the same and can get along with all my friends and family because they are
my ride or dies. If you're disrespectful and not humble, keep it pushin!"