Back to Cast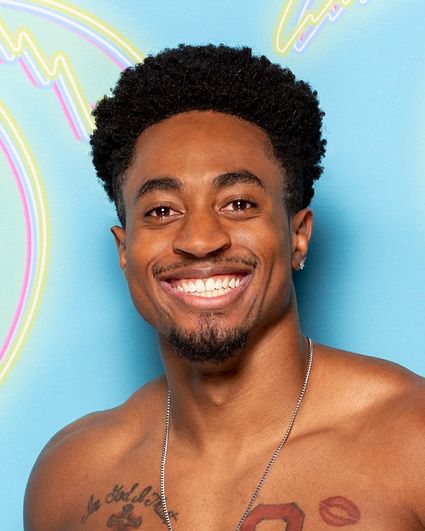 Biography
Tre Forte
Age: 25
Occupation: Personal Trainer
Current city: Boca Raton, Florida
Zodiac sign: Sagittarius

Tre is a former college athlete and is ready to compete for the ladies' hearts on Love Island.
He's been single for a while now, but believes it's time to change that!

Here is everything you need to know about Tre:

-Tre grew up in Ohio and bled scarlet and grey. He played football for The Ohio State
University and graduated with a degree in business management.
-He is a confident ladies man and is ready to impress them with his cooking skills!
-His celebrity crush is Rihanna because she's gorgeous and talented.
-Family is super important to Tre. He is the oldest of four children and his siblings looked up
to him as a role model after his father passed away when he was young.
-If he could write his own dating profile, it would be: "If you like fun times, comical
memories, magical pleasures, a guy that will make sure his woman is happy, a man that
will protect his woman and family, then I am him."