Everything You Need To Know About Love Island
Everything You Need To Know About The Reality Series Love Island Before It Makes Its U.S. Debut July 9 on CBS And CBS All Access
Posted on Jun 21, 2019 | 03:00pm
Get excited! The smash U.K. reality series
Love Island
is super close to making its
U.S. debut
on CBS and
CBS All Access.
The drama-filled dating show about steamy singles living together while competing for love and a cash prize will air all new episodes five nights a week starting this July.
Yes! Five nights a week. Fans with
CBS All Access
will be able to watch aired episodes anytime they want.
But before you devote all your free time to keeping up with the hookups, breakups, and the deep tans of the
Love Island
cast, here's everything you need to know about the show.
The show is hosted by actress and former Vine star Arielle Vandenberg.
"
As a huge fan of the show, I can't tell you how excited I am to be hosting Love Island this summer. I'm here for it all... the love, the relationships, the re-coupling... bring it on," Vandenberg told CBS.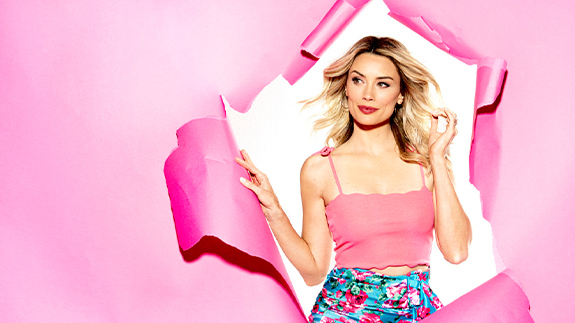 The contestants are filmed 24/7.
Love Island is a dating competition similar to CBS's
Big Brother
, in that its filmed all day every day. You're seeing basically every moment of their time on the show. You even see them going to bed, which is when things tend to get a little wild. The couples all sleep together in a massive room full of beds. Since they're always hooked up to a microphone, you get to hear every juicy bit of gossip as it goes down.
Everybody is super hot.
The islanders (as they're called) are all in tip-top shape. Most of them have abs. They're also in bikinis and swim trunks for most of the show. It's going to be a long hot summer, folks!
The Islanders will live in Fiji.
The cast will spend all their time at a breathtaking villa in Fiji. Hopefully it will include a massive pool!
Contestants must couple up to stay on the show.
But there's more! To make things as challenging as possible, every few days new islanders arrive, testing seemingly rock-solid relationships causing breakups and new couples to form. Ultimately, contestants not in a couple at the coupling ceremony get kicked out of the villa.
Being in a couple isn't always about love.
Although the couples are finalized during coupling ceremonies, islanders can swap as much as they want beforehand. So while they may not be romantically interested in each other, contestants who want to stay in the villa and will do whatever it takes to hang in there including coupling up with someone they don't like.
Islanders have no contact with the outside world.
That means they can't text, tweet, use Instagram, or even call their mom. Instead, they are given phones that ping with dates, fun challenges and messages about coupling ceremonies.
The viewers pick the winners.
You might think that's what it would come down to, but actually YOU get a say! CBS viewers get to pick the winning couples which also means the couple that gets the cash prize.
Contestants aren't trapped.
Islanders can also leave the show of their own free will rather than have no one to couple with and kicked off. Plus, sometimes contestants just can't handle the heat.
Stay tuned to CBS.com for more information about
Love Island
including who will be hosting and who will be cast as the first set of Islanders! Don't miss the premiere on Tuesday, July 9 at 8/7c on
CBS and
CBS All Access
.