Actress And Comedian Arielle Vandenberg To Host Love Island USA
Don't miss the special 90-minute premiere on Tuesday, July 9 at 8/7c on CBS!
Posted on Jun 20, 2019 | 08:00am
The American version of
Love Island
has chosen its host and it's none other than Arielle Vandenberg, who will watch over the lovey-dovey Islanders when the international reality sensation makes its U.S. debut with a special 90-minute premiere on Tuesday, July 9 at 8/7c on CBS and
CBS All Access
.
After the series premiere, fans can watch all-new episodes of
Love Island
every weeknight at 8/7c.
"As a huge fan of the show, I can't tell you how excited I am to be hosting
Love Island
this summer. I'm here for it all—the love, the relationships, the re-coupling—bring it on," said Vandenberg, who can be followed @Arielle on
Twitter
and
Instagram
. "I feel so honored to be at the head of the table watching it all go down!"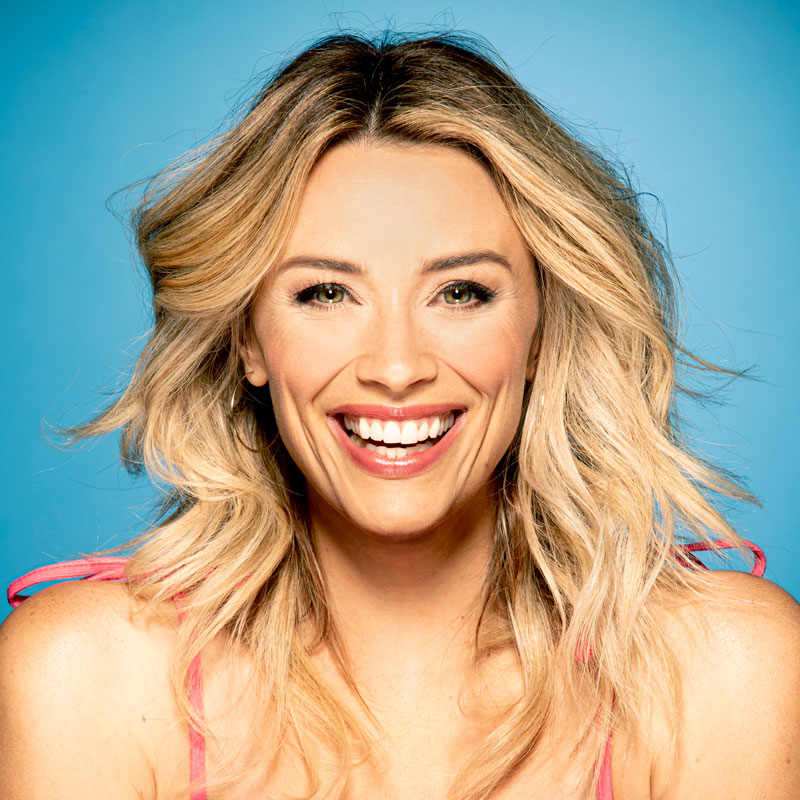 "Watching
Love Island
is like watching your favorite romantic comedy five nights a week with your best friends," said Sharon Vuong, Senior Vice President of Alternative Programming at CBS. "And Arielle would be the friend bringing the popcorn."
For those unfamiliar with Vandenberg's impressive résumé, allow us to sing her praises: Not only is she an accomplished actress who has appeared in TV series like
How I Met Your Mother
,
Greek
and
Bones,
but she's also a hugely popular content creator who's followed by millions of people per day across her social channels.
While we count down the days until we see Vandenberg in action on
Love Island
, here's an overview of what fans can expect from the sexy summer series.
What is love? (Baby don't hurt me...) #LoveIslandUSA pic.twitter.com/heUPuIMoh7

— Love Island USA (@loveislandusa) June 3, 2019
Love Island
takes place in Fiji and starts with a group of single "Islanders," who live together in a stunning villa, ready to embark on a summer of love, friendships and ultimately, relationships. Every few days, the Islanders must couple-up and those who fail to find a partner risk being dumped from the island.
Each Islander is on the lookout for romance, but the road to love doesn't always run smoothly.
Instead, the cast is constantly challenged with new Islander arrivals and dramatic twists that threaten to impact friendships and budding relationships. Not only will Islanders need to choose their partners wisely, but they've also got to win the hearts of viewers because it's YOU, the fans, who have the opportunity to shape events on-screen and ultimately pick one couple as the lucky winner of love
and
a cash prize.
Stay tuned for more information about
Love Island
—including who will be cast as the first set of Islanders!—and don't miss the special 90-minute premiere on Tuesday, July 9 at 8/7c on CBS and
CBS All Access
.