Back to Cast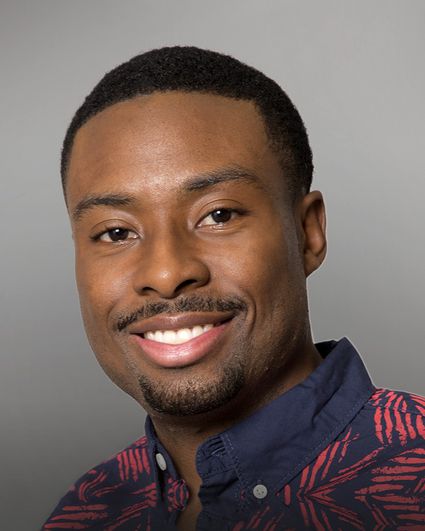 Biography
Hometown: St. Petersburg, Florida
Birthday: June 24
Justin Hires is a multi-talented actor, comedian and writer who most recently starred in the television series "Rush Hour," on the Network. He has appeared in the popular sketch comedy show "Key & Peele" and can be seen in his stand-up comedy shows across the nation. Additional television appearances include a role on the hidden camera series "Disaster Date" and a recurring role on the sketch comedy show "In the Flow with Affion Crockett."
Born in St. Petersburg, Fla., and raised by two very supportive parents, Hires has always had an extremely notable gift to make others laugh. At an early age, he began honing his craft as an entertainer and by the age of 13, Hires became the youngest cast member in the Tampa Bay Area's popular "Shakespeare in the Park" productions. He graduated from Gibbs High School of the Performing Arts with a degree in Theatre Performance and was widely recognized as a rising local talent. Upon high school graduation, Hires ventured to Atlanta, Ga., where he attended Clark Atlanta University. While in Atlanta, he was cast in the films "Stomp the Yard" and "The Gospel."
MTV discovered Hires as an on-air personality at Clark Atlanta University's campus radio station, WSTU 98.1. They enlisted him to become a video-jockey for their college network, mtvU. He graduated with honors from CAU, with a Bachelor of Arts degree in Mass Media-Radio, TV and Film.
After Hires moved to Hollywood, he immediately started performing stand-up comedy and landed his first television pilot for MTV's "Dance Justice." Soon, he started producing sketch comedy videos for the web. His videos, seen on the sites YouTube.com and WorldStarHipHop.com, have collectively garnered more than 5 million views. Then, Hires was chosen to participate in the CBS Diversity Showcase, where he caught the eye of several casting and network producers.
Currently, Hires resides in Los Angeles with his wife. His birthday is June 24. Follow him on Twitter and Instagram @JustinHires.