CBS MacGyver Reboot Promises Action, Fun And Charisma
The stars of the new CBS show shared what it's in store for fans at the TCAs.
Posted on Aug 10, 2016 | 01:00pm
The new
MacGyver
is entering a high-tech world of smartphones, apps and complex firearms—but that won't change the essence of the iconic character.
​The cast and crew, including stars Lucas Till, George Eads, Sandrine Holt, Justin Hires and Tristin Mays, as well as Executive Producers Peter Lenkov and James Wan, discussed the highly-anticipated reboot at the Television Critics Association press event on Wednesday.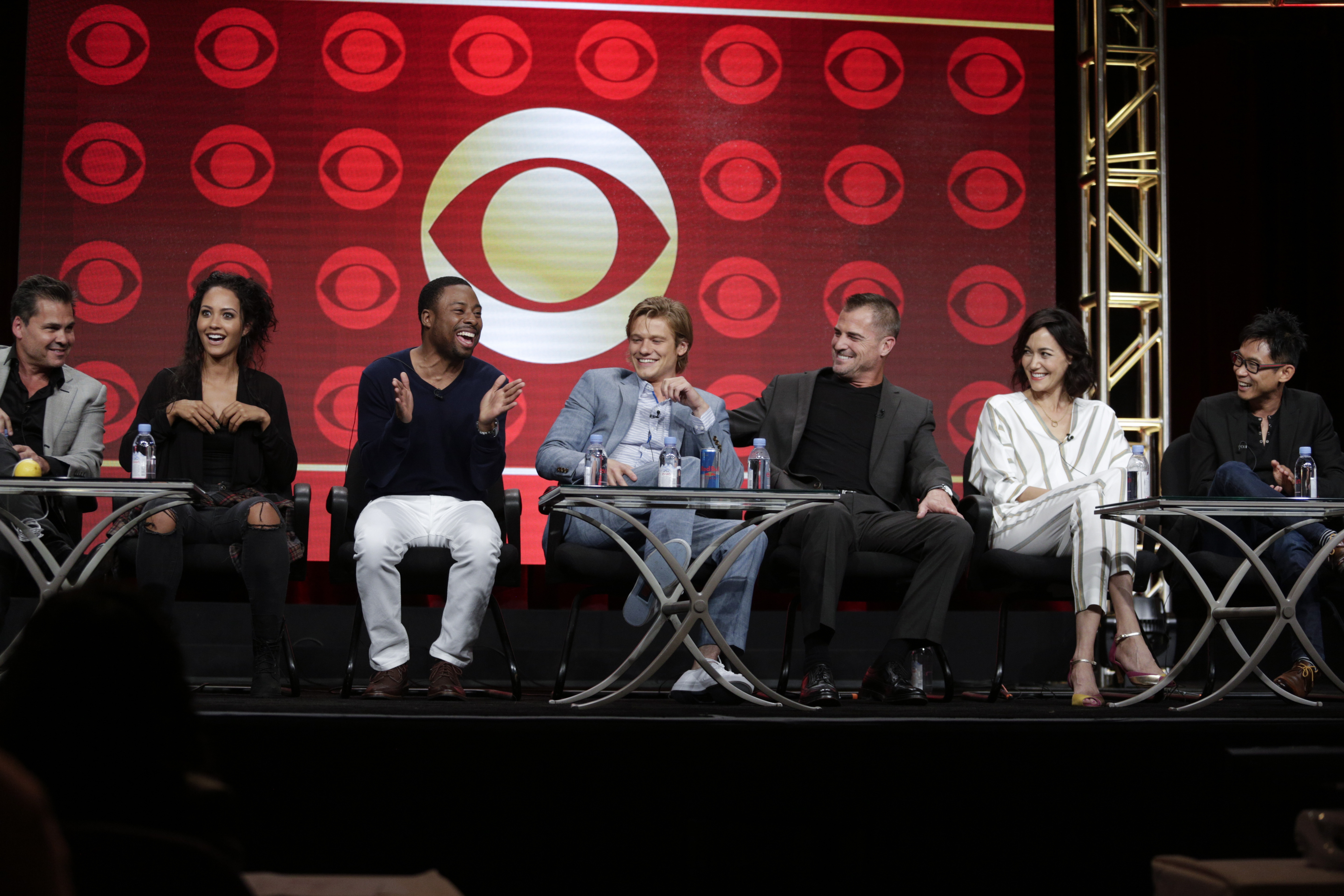 MacGyver,
a reimagining of the classic series, is an action-adventure drama about 20-something Angus "Mac" MacGyver (
Lucas Till), who creates a clandestine organization within the U.S. government where he uses his extraordinary talent for unconventional problem solving and vast scientific knowledge to save lives.
Turns out MacGyver, like the original, will continue to stick to duct tape, a Swiss Army knife and more DIY items.
"He'll use whatever is available to him," explained Lenkov. While MacGyver will incorporate elements of technology, "he's not going to problem-solve with an app." There will be modern day touches, though not in the way viewers will expect. Old-school supplies will still very much be a part of the show. "Paper clip is still no. 6 on the call sheet," promised Lenkov.
Lucas Till, who plays the titular character, actually grew up amongst firearms (his father was in the military), but he's excited to get creative when it comes to defense. As Lenkov explained, "MacGyver is the kind of guy who if he needs a weapon, he'll build it. He's not a gun guy. He's a different kind of hero."
Apart from playing homage to Richard Dean Anderson, what excites Till the most is getting to show how multi-faceted his character can be. "He's an understanding individual: charismatic, and caring."
It's a sentiment backed by Lenkov, who noted there's far more than the exciting action and explosive scenes. "What you'll see in the pilot is that there is an emotional journey that MacGyver goes on," he said, listing betrayal, suffering, loss, and love. "It's character forward, plot second."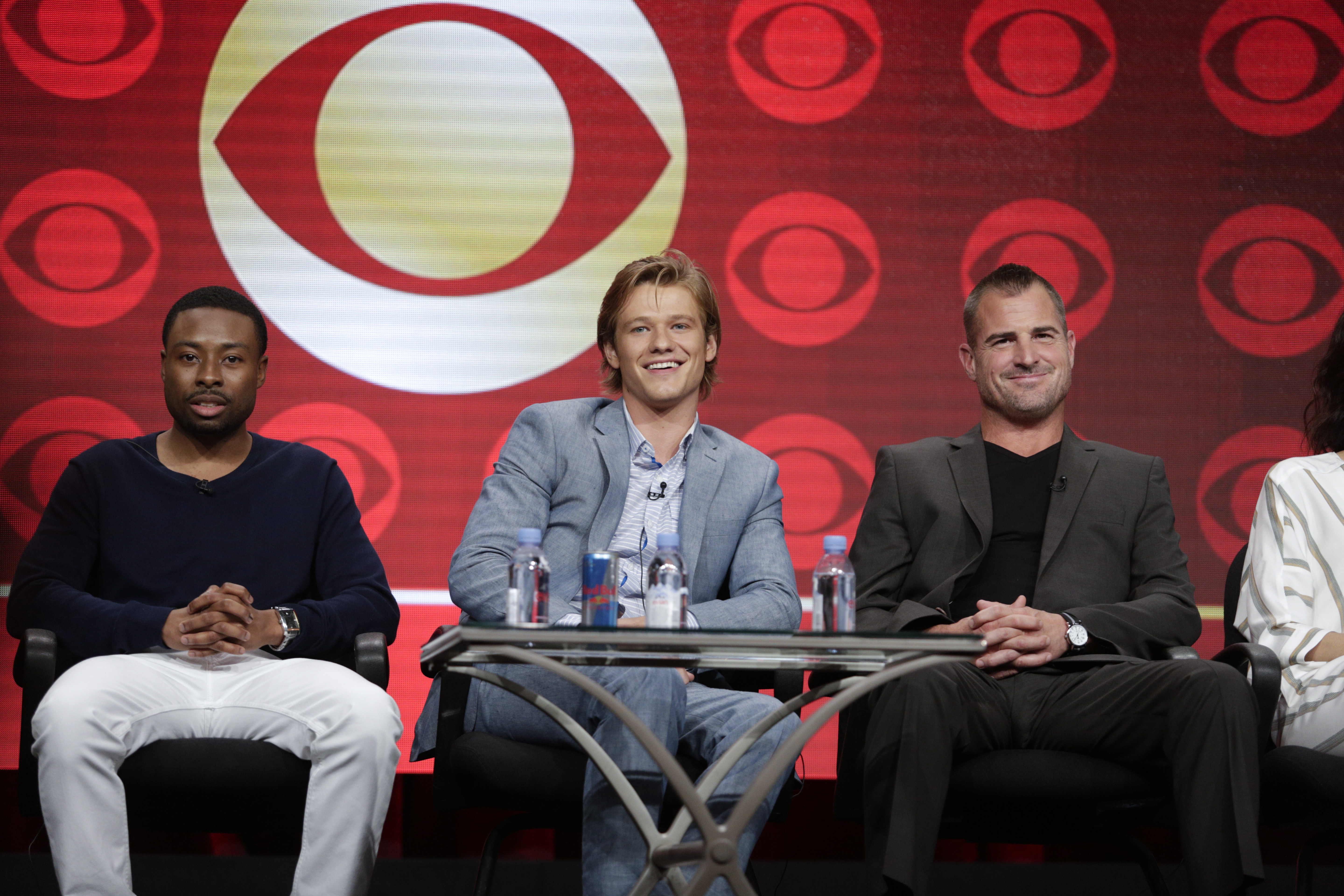 Joining MacGyver's team is maverick former CIA agent Jack Dalton (
George Eads)
and Patricia Thornton (
Sandrine Holt)
, ex-field agent turned director of operations and Riley Davis (
Tristin Mays)
, an unpredictable computer hacker with a chip on her shoulder.
At home, MacGyver is entertained by his ambitious roommate, Wilt Bozer (Justin Hires).
The castmembers make up MacGyver's extended circle, a stray from the original series, which saw the main character act more as a lone wolf. It was an intentional move by the Executive Producers.
"For this show, I wanted it to stand out a little from [the original]," said Lenkov. "I wanted this character to have a family."
There's one big thing, however, that will distinctly resemble the original: the catchy theme song. "We are incorporating the old theme song with a piece of the new theme song," promised Lenkov, to a delighted crowd of reporters. And even more exciting? You might just catch the original MacGyver, actor Richard Dean Anderson, whom they reached out to to be involved.
"We're hoping he says yes," said Lenkov.
Get ready to know the new
MacGyver,
premiering Friday, Sept. 23, at 8/7c on CBS.