In the next all-new episode of MacGyver entitled "Flashlight," airing Friday, Mar. 10 at 8/7c on CBS and CBS All Access, the Phoenix Foundation heads to Hawaii to assist in earthquake relief efforts.

There, they join up with Hawaii Five-0 Task Force members Chin Ho Kelly and Kono Kalakaua to help free a group of government scientists trapped in a collapsed building.

Find out some behind-the-scenes intel from the big crossover episode straight from the mouth of Peter Lenkov, the Executive Producer for both series.

The crossover was a natural fit. According to Lenkov, the shows "share a lot of the same ingredients," so the crossover an easy idea to execute.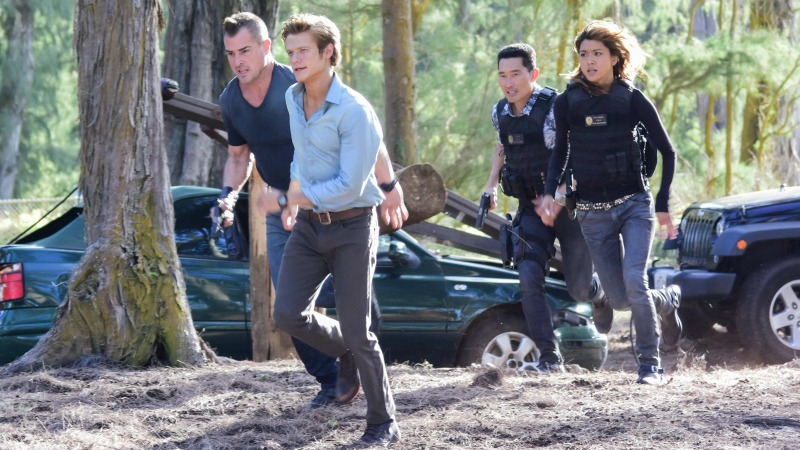 The crossover episode was in the works since Day 1. Lenkov shared that there have been plenty of subtle nods to Hawaii Five-0 throughout the first season of MacGyver. For example, eagle-eyed fans may have noticed the "Aloha" stenciled onto the barrel of Jack Dalton's rifle in the first flashback to his service in Iraq.

Lenkov's favorite aspect of the episode is the personal touch. We all know that MacGyver and Hawaii Five-0 both feature intense missions, epic fights, and life-threatening close calls, but Lenkov's favorite scene in the upcoming crossover is "when Kono realizes that Jack Dalton is friends with McGarrett."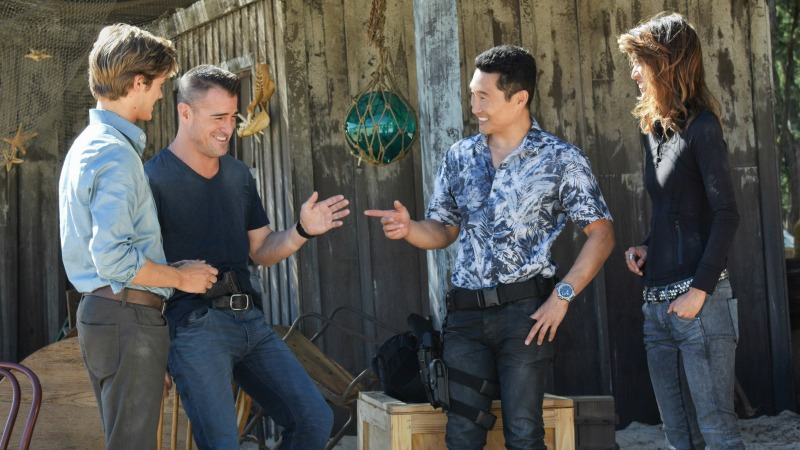 Watch the special crossover episode of MacGyver, which features your favorite starts from Hawaii Five-0 when "Flashlight" airs Friday, Mar. 10 at 8/7c on CBS and CBS All Access.