Back to Cast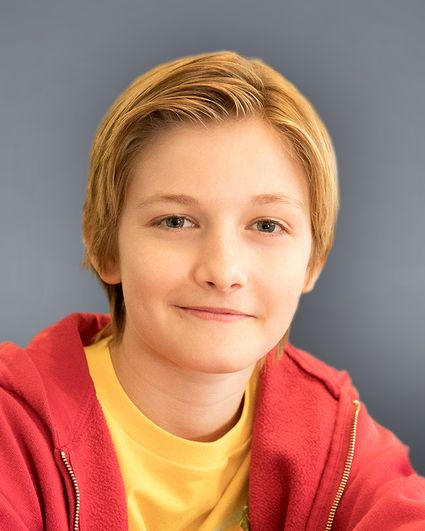 Justin
Christopher Paul Richards
Biography
Christopher Paul Richards was born in New York City and is following in the footsteps of his parents who have performed in numerous Broadway shows, feature films and television shows. He attended the Professional Performing Arts School and performed at the White House and in the Macy's Thanksgiving Parade. Some may recognize his voice singing one of television's most recognizable theme songs on the new "Sesame Street."
Richards' first major television credit was a recurring role in BILLIONS. His other television credit includes "Law & Order: SVU."
On Broadway, he has starred in over 500 performances of "Finding Neverland" with Matthew Morrison and Kelsey Grammer.
Recently, he wrapped a role in the upcoming film "Professor Marston & the Wonder Women" with Luke Evans and Rebecca Hall.
Also, Richards is an amateur magician and can perform over 50 card tricks. His other interests include karate, playing the ukulele, archery, baseball, soccer, basketball, hockey, swimming, diving, trampoline, roller blading, ice skating, hip hop and stage combat. His birthday is August 20.