Back to Cast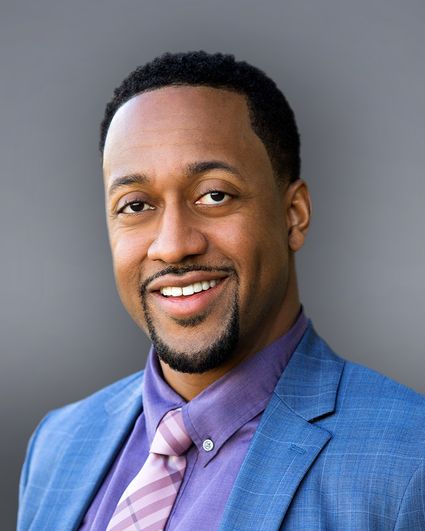 Biography
Jaleel White is perhaps best known for his portrayal of Steve Urkel on the long-running television series "Family Matters."
While attending UCLA's School of Film and Television, White occupied a dual role as star and producer of the series "Grown-Ups." Upon graduating from UCLA, he worked as a WGA writer for such notable companies as Imagine Entertainment and Disney Channel Television.
White hosted the game show "Total Blackout" and was a contestant on "Dancing with the Stars." His television credits include guest-starring roles in "Boston Legal," "House," "Atlanta," "Castle," "Bones" and NCIS, on the Network. His recurring roles include "Psych" and "Problem Solverz." Also, White wrote, produced and starred in his own web series "Fake It 'Til You Make It."
His film credits include "Dreamgirls," "Judy Moody and the Not So Bummer Summer" and "Parkin' Lot Pimpin," which he co-wrote.
Many people are surprised to learn White voiced the role of Sonic the Hedgehog in the numerous television episodes and films.
White lives in Pasadena, Calif. His birthday is Nov. 27. Follow him on Twitter @JaleelWhite and Instagram @JaleelWhite.