Michael Jackson's Halloween, a one-hour animated adventure with the King of Pop's acclaimed music as its soundtrack, is coming back to CBS on Saturday, Oct. 20 at 8/7c—and you just can't "Beat It."

The spooky special is packed with the voice talents of CBS fan-favorites, including The Big Bang Theory's Jim Parsons, MacGyver's Lucas Till and George Eads, The Good Wife's Alan Cumming, The Good Fight's Christine Baranski, and Elementary's Lucy Liu.

Michael Jackson's Halloween also features the voice talents of Brad Garrett and Kiersey Clemons.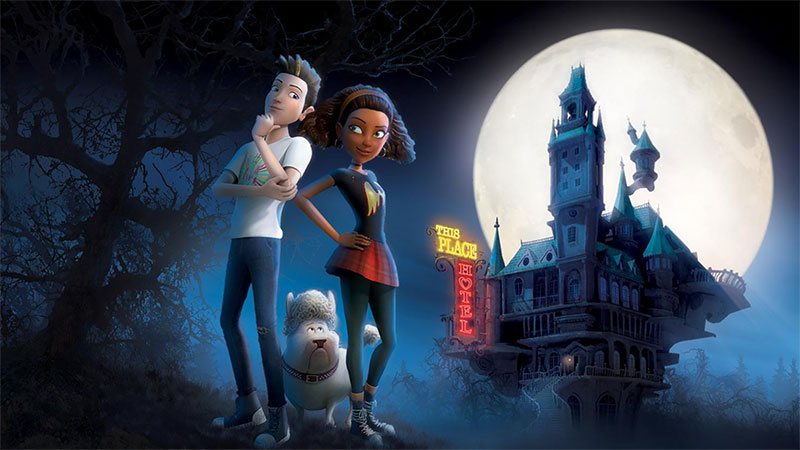 The animated special follows Vincent (voiced by Till) and Victoria (voiced by Clemons), who "accidentally" cross paths on Halloween night and embark on a magical adventure of personal discovery.

Along with Ichabod—an adorable pup—the duo finds themselves in the mysterious This Place Hotel, aptly located at 777 Jackson Street.

The hour-long event culminates in an incredible dance finale—featuring an animated version of the King of Pop himself.

Michael Jackson's Halloween was created and produced by Optimum Productions, with animation production by Hammerhead.

John Branca and John McClain, co-executors of The Estate of Michael Jackson, serve as executive producers. Daniel Chuba is the producer and Mark A.Z. Dippé is the director.

Michael Jackson's Halloween airs on Saturday, Oct. 20 at 8/7c exclusively on CBS and CBS All Access.