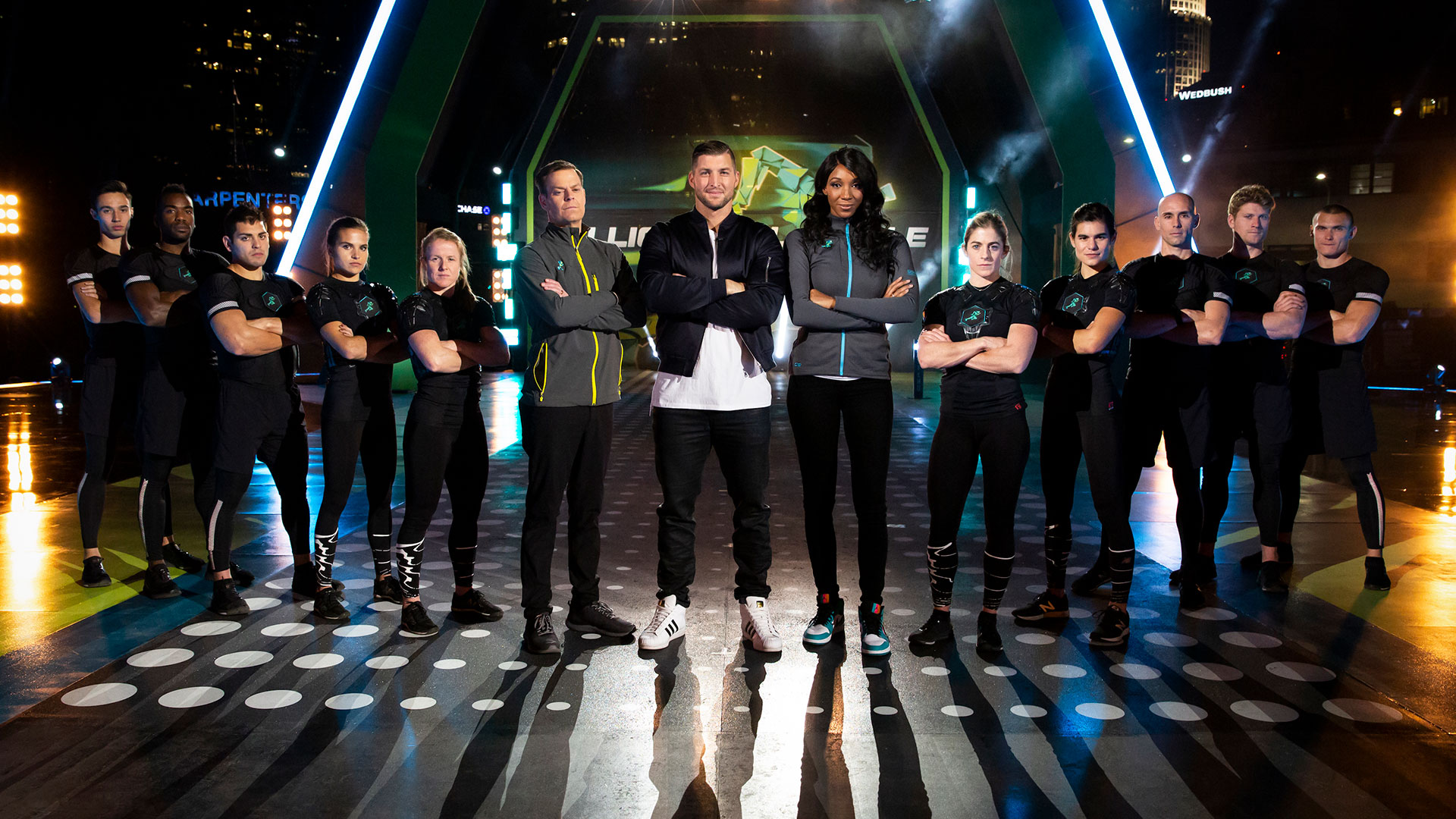 These world-class athletes have one job: protect the $1 million prize!
In CBS' new high-stakes physical competition series
Million Dollar Mile
, there's only one thing standing in the way of the contestants and a $1 million prize: the most grueling obstacle course ever designed that's manned by elite athletes known as Defenders, whose primary goal is to defend the money at all costs.
But you don't have to wait until
Million Dollar Mile
premieres on Wednesday, Mar. 27 at 9/8c on CBS and
CBS All Access
to find out who these world-class Defenders are—it's time to meet them now.
STREAM: Reality Favorites Like Survivor, Big Brother, And More On CBS All Access
The Defenders are a group of 10 top-ranked international athletes, including a Green Beret and Army Athlete of the Year, the most decorated Obstacle Course Race (OCR) athlete in history, and a two-time Guinness World Record holder for both the farthest and highest wall flips.
These exceptional competitors hold titles in some of the toughest races, including Kona Ironman World Championships, Tough Mudder X, CrossFit Games, Spartan World Championships and more.
"We searched the globe to find the best athletes to defend the
Million Dollar Mile
. You may not know their names, but you're about to," said Executive Producers Allison Grodner and Rich Meehan. "These Defenders combine strength and speed with a level of endurance and mental toughness like you've never seen before. They are driven... they don't like to lose and when they are chasing runners down on the streets of Los Angeles it's truly riveting!"
Million Dollar Mile
is hosted by former college football champion, Heisman Trophy winner, and NFL quarterback
Tim Tebow
with
Matt "Money" Smith
and
Maria Taylor
serving as commentators.
Click on to meet the Defenders!
And don't miss the series premiere of
Million Dollar Mile
on Wednesday, Mar. 27 at 9/8c on CBS and
CBS All Access
.