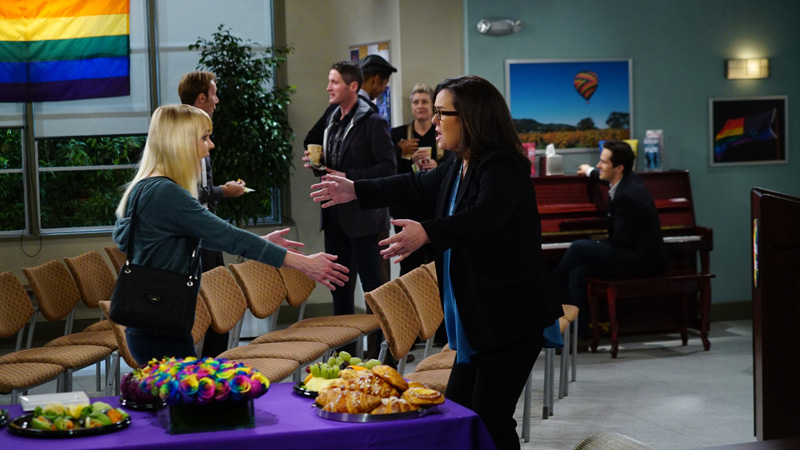 1. Bonnie and Christy decide to check out a new type of AA meeting and bump into a familiar face.
In order to avoid a past hook-up, Bonnie drags Christy to a new AA meeting, only to run into her ex-
girlfriend
, Jeanine (played by Rosie O'Donnell), from 30 years ago in the next episode of
Mom
entitled "Quaaludes And Crackerjack."