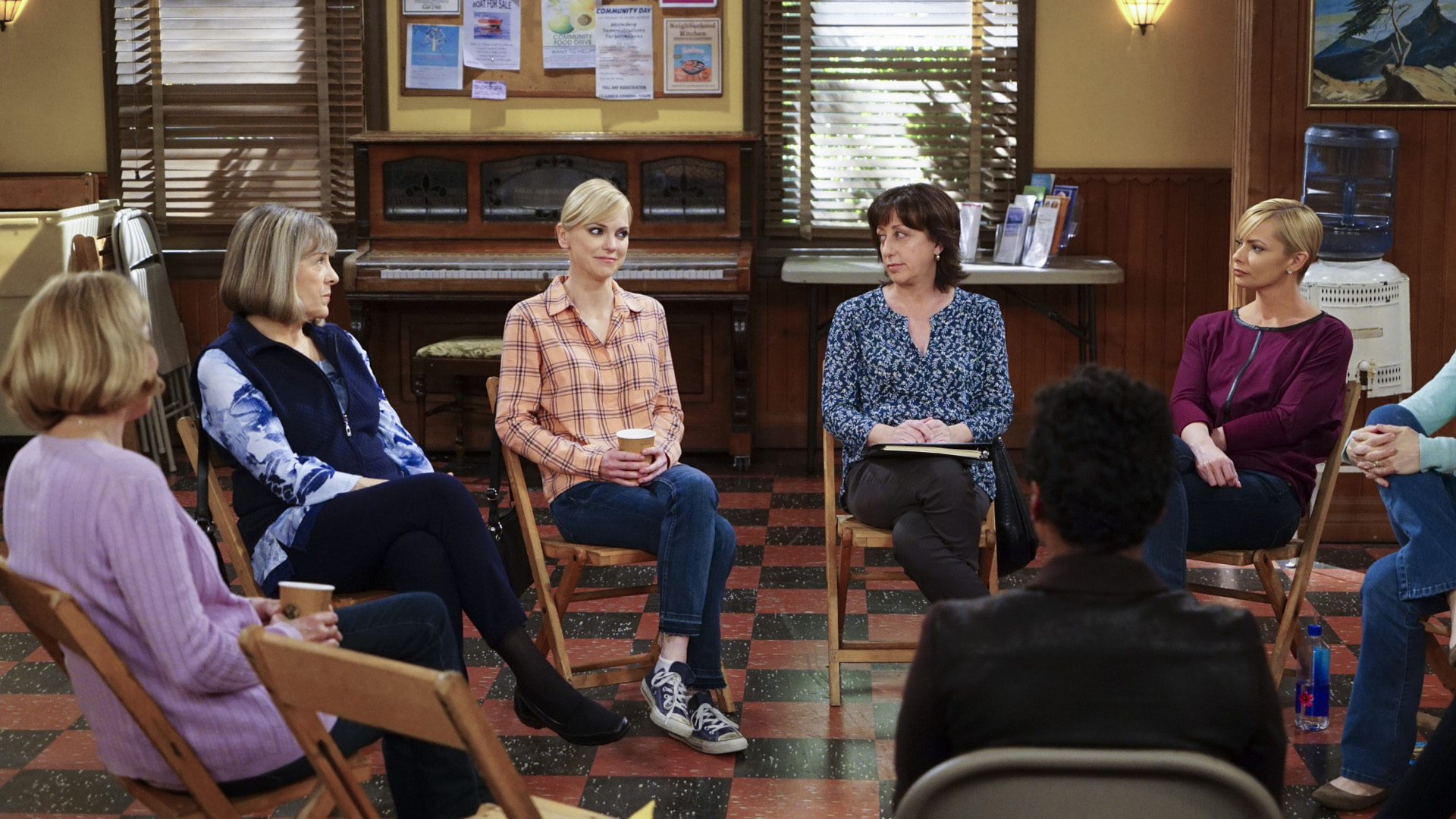 1. The ladies talk about Bonnie's health concerns during their AA meeting.
Christy and the rest of Bonnie's gal pals try to be supportive when a health scare throws the Plunkett matriarch into a tailspin on the next episode of
Mom
entitled "
Death, Death, Death, And A Bucket of Chicken."