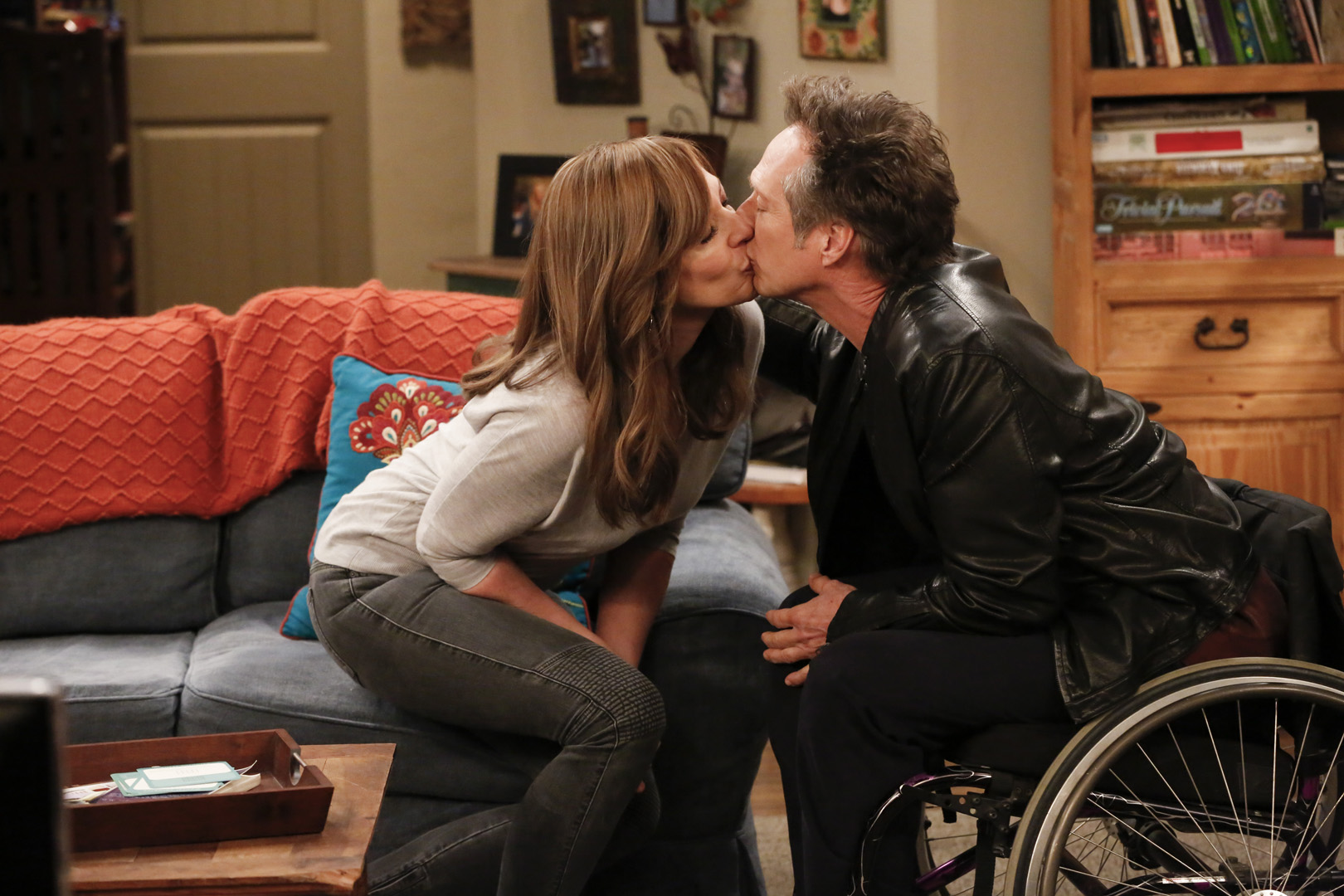 Bonnie and Adam share an intimate kiss.
Bonnie is furious when she suspects her boyfriend, Adam (played by guest star William Fichtner), is cheating on her.
Plus, despite being extremely ill, Christy insists on taking her final exams
on the next episode of
Mom
entitled "A Catheter And A Dipsy-Doodle."