Exclusive: CCH Pounder Dishes About Life On And Offscreen
Posted on May 16, 2016 | 08:15am
You asked—and
CCH Pounder
answered! As she wraps up her second season as Dr. Loretta Wade on
NCIS: New Orleans
, we reached out to fans to get their burning questions for the TV star.
Don't miss the season finale of
NCIS: New Orleans
on Tuesday, May 17 at 9/8c!
Who has been your favorite actor/actress to work with?
Meryl Streep—mind you, she was my obsession. If you meant on the show, every actor who ended up on my cold metal table! Death's a hard thing to fake.
Could you ever see yourself being a mortician in real life?
Surprisingly yes! I thought I would be more squeamish, but I seem to be able to compartmentalize.
What is your favorite memory from this season of NCIS: New Orleans?
Second lining with these fine folk: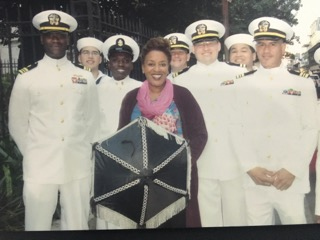 What does CCH stand for?
Carol (Christmas Baby) Christine (for my godmother) Hilaria (for my grandmother).
Is there anything you have learned from your character?
Yes, humbleness and sassy can go very well together.
What is it like to film in such a historical and beautiful city like New Orleans?
She is a huge character in our show and we have so much more to uncover.
What are 3 words to describe the rest of the second season of NCIS: New Orleans?
Don't go "tothefridge!" Yes, tothefridge is one word!
How do you prepare for your role as Loretta?
I have to assume that there is something about me or my work that the writers saw already. I prepared by getting as much information on what a coroner does and I added that information to the other things that make up a woman living in New Orleans and how that would paint a character. She is happily unfinished and I hope you see more colors of Wade's character as the series grows.
Love Dr. Wade's wardrobe! Do you work with the crew to decide what she wears?
Anne Walters, our Costume Designer, brings enough things for me to pick from.
Do you have any life lessons that you can share with us?
Nothing stays the same so get ready for change, it's going to be alright—in the end.
What is your favorite place to eat/relax in New Orleans?
Audubon Park is my morning walk and total relaxation: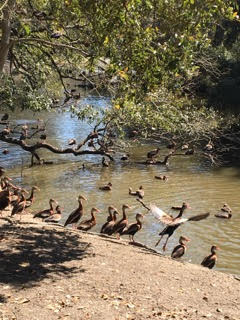 What can you tell us about the Season 2 finale?
My lips are sealed!