When a homeland security mission goes awry, NCIS consults the New Orleans team to help resolve the issue on a sprawling, two-part crossover event on NCIS and NCIS: New Orleans.

In the NCIS episode "Pandora's Box, Part I," airing Tuesday, Feb. 14 at 8/7c, Abby takes the lead as part of a homeland security think tank, only to find out it's a setup involving a real bomb. From there, the NCIS team discovers that a theoretical terror playbook has been stolen... which is where The Big Easy comes in.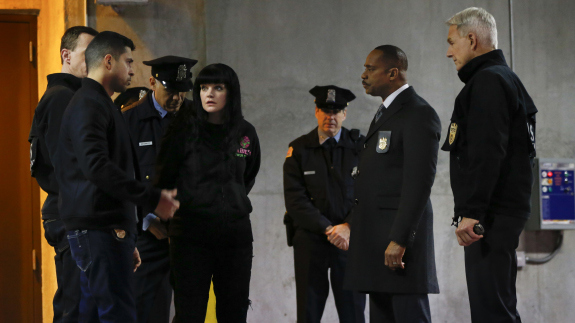 In the NCIS: New Orleans episode "Pandora's Box, Part II" airing the same night at 10/9c, McGee and Torres travel to New Orleans to track down the missing playbook with the help of Pride and his own special agents.

Will the teams' combined efforts be able to close the book on this major threat?

Watch NCIS on Tuesdays at 8/7c on CBS and CBS All Access.

Watch NCIS: New Orleans on Tuesdays at 10/9 on CBS and CBS All Access.