When McGee stops a robbery in progress at his own apartment, NCIS learns that there's more to the old place than meets the eye. In fact, the attempted crime leads them to one of the unit's previous tenants, a homicidal maniac (guest star French Stewart), who harbors a secret about the gruesome murders that took place there 15 years ago.

Meanwhile, Vance and Congresswoman Flemming try to make ends meet with their personal relationship, on an all-new episode of NCIS entitled "What Lies Above," which airs on Tuesday, March 7 at 8/7c on CBS and CBS All Access.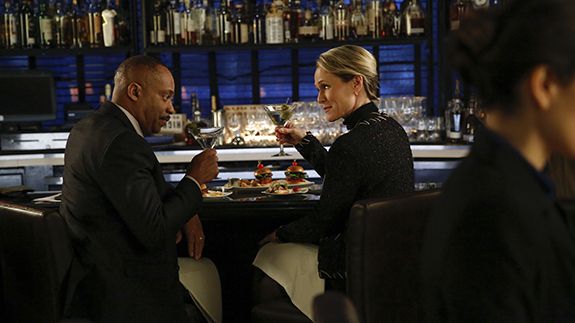 Will the NCIS team be able to dig up the answers lurking in McGee's apartment?

Watch NCIS on Tuesdays at 8/7c on CBS and CBS All Access.