Duane Henry Discusses His Character's Shocking Twist On NCIS
SPOILER ALERT: As we bid adieu to Clayton Reeves, the dashing Duane Henry reflects on his experiences on the NCIS set.
Posted on May 8, 2018 | 09:00pm
The dashing
Duane Henry
joined
NCIS
as MI-6 Agent Clayton Reeves two years ago with gravitas and a layered backstory.​
STREAM: Every Episode Of NCIS On CBS All Access
​But an unexpected plot twist near the end of Season 15 means that we've seen the last of Clay (you can stream the two-episode story arc, "
One Step Forward
" and "
Two Steps Back
," with
CBS All Access
).
Fortunately, we get to hear from him one more time—or at least the man who brought him to our screens!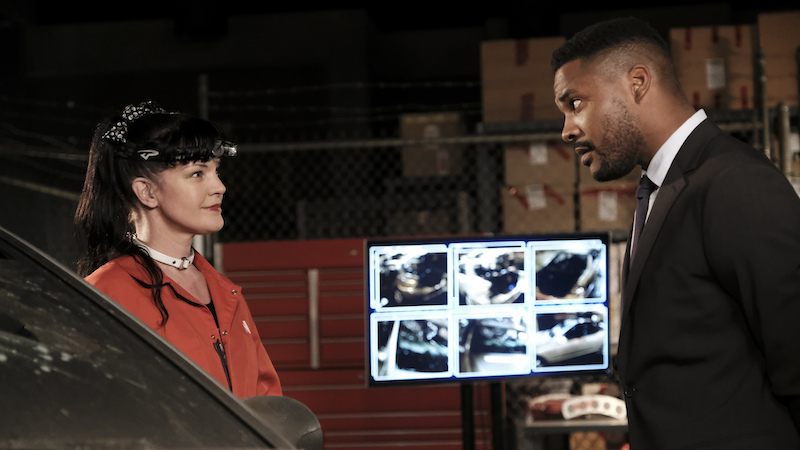 Duane, a native of Birmingham, England, has now spent a couple years in Los Angeles filming
NCIS
. He took the time to share some of his most treasured memories and great experience with his fellow cast and crew.
What did you think when you found out about Reeves' shocking exit from NCIS?
To come into this show, coming from where I'm from, and having this exit, is incredible. It's an honor to be part of this historic moment with
Pauley Perrette
(who plays Abby Sciuto) and wrapping it up with her. She's been a godsend on and off set. It's been a win-win situation for me coming onto this show, and it's given me the tools to go forward.
WATCH: Why We'll Miss Abby
[Initially], I wasn't sure how it was going to play out. Was he going to go back to England or something? Obviously Gina Lucita Monreal, the writer, she's incredible. When it was presented it just made so much sense. It was just brilliant how it all came together, having Abby's character intertwined with it. The fans see the build-up to it and the reveal. The writers have done such a great job keeping [fans] in suspense and keeping them wanting more.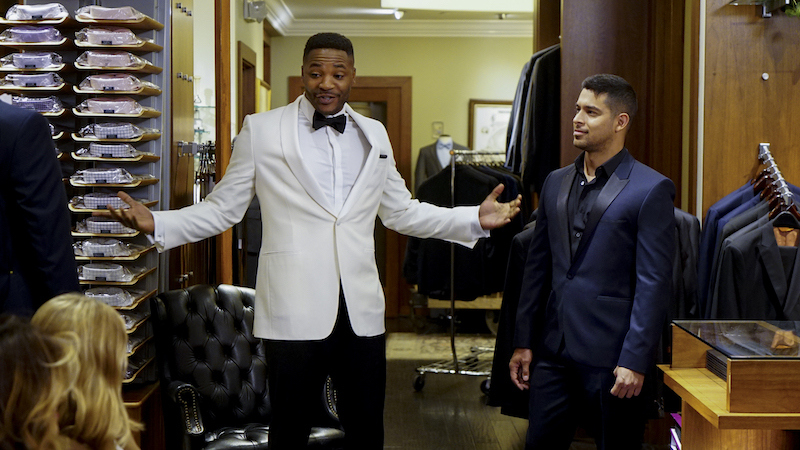 Which scenes from NCIS have been the trickiest to film?
This has nothing to do with technical or physical, because everything's tricky if you're not a stuntman! In terms of the acting, I can say there've been some tricky times. Mark Harmon (who plays
Leroy Jethro Gibbs
) [is a] bundle of energy. He just has this look where he hypnotizes you with big blue eyes for a second! He's got this intense look and this presence about him that I really admire. I think those have been the tricky things, where it's just me and him in a scene like interrogation or there's a scene with me and him around the kitchen table having a steak, we're having an intense moment about me and opening up. He always presses to improve, he always tells me, "make sure you finish strong." He'll just give me that little uplift to do more. He says these little subtle things that make me want to do more. That's a tricky bit for me, just trying to impress and improve in my first gig in the States!
What day was the most fun to film with NCIS and why?
When they had the festivities at Christmas last year. All the families of the crew and the cast came. They had reindeer, it was crazy! It's a nice reward for everyone's hard work to get to bring their families. Everybody just chills out together, it's a nice family vibe. Obviously I'm alone in the States, it's just me. I can't high five anyone and be like, "Whoa, this is sick!" I can't text anyone or call anyone because they're eight hours ahead! I'm a family guy, so things like that I love. That's why they are where they are. They've got this family element to them. It's something I'll carry with me forever.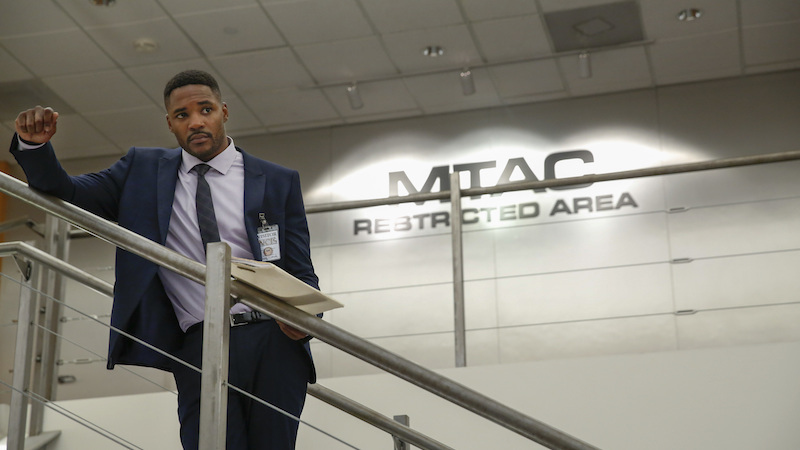 Your character demonstrated many dimensions, like doing charitable work, being in recovery, and being strong and a man of action. Which aspects were most important to you in developing the character?
The ones that were reality based [for Reeves], like dealing with alcoholism, being an orphan child, losing his parents young, and the insecurities of that and trying to turn into a man. Those are the elements I wanted to get out and hopefully I did raise some awareness, especially the episode where he's dealing with his alcoholism. I got a lot of love and messages from people around that time saying, "I'm going through this." That really helped motivate me.
Which of your fellow cast mates did you have fun working with?
We all have our elements, man! I don't want to say one, because it's like picking a favorite child! It really, really isn't fair. I had a dope relationship with everyone.
Like
Sean Murray
(who plays Timothy McGee), this guy knows more about hip hop and rap music than anyone I know. We'd sit and talk about certain artists and the latest songs, and he always schooled me. My favorite rapper is Future. He'd always come to me with new Future songs, and I'm like, "Where are you getting these, bro?" He'd already know the lyrics, and would pull it up and blast it. We had a relationship that you can't even describe. You never know! That was our connection and that was our thing, and that will always be our thing.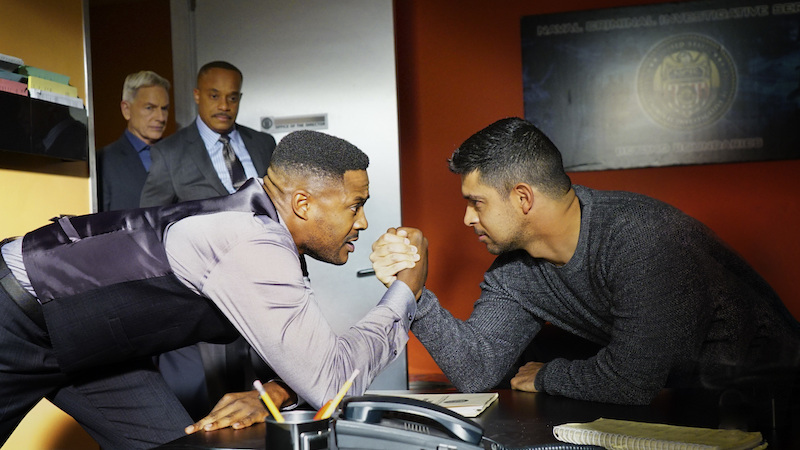 Wilmer Valderrama
(who plays Nick Torres) is a star out here, a super star. He took me under his wing and he showed me how to maneuver out here. He's been in the game twenty odd years, so he showed me the dos and don'ts, had me around him and his family, and met my family.
Emily Wickersham
(who plays Ellie Bishop) is such an angel. She's so down to Earth and humble and she's got this natural star quality around her. When I'm around her, we've got this brother-sister relationship. From the start, she brought me in and made me feel like family.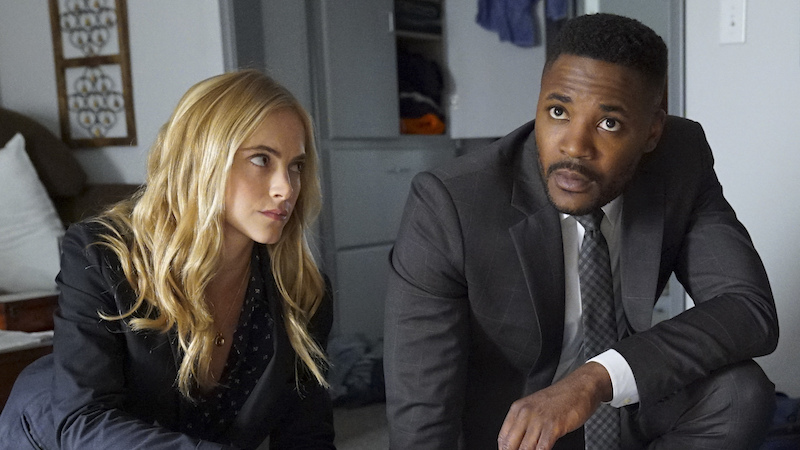 I love watching
Rocky Carroll
(who plays Leon Vance), he is this great actor the way he turns it on and off. I love it. The day I got on set I couldn't take my eyes off him. He's got this aura about him when he works, that's something I want to do sometimes or wish I had. I take different elements from everyone who I work with.
Obviously Pauley as well, that goes without saying. She's like my angel on and off the show.
Brian Dietzen
(who plays Jimmy Palmer) was awesome, we shared some fun times. We'd game together, we went to a couple Xbox conventions together, that was fun!
Obviously
David McCallum
(who plays Ducky Mallard) is from the UK, so we'd bond over things that we used to do back home. It's nice to have that element around me as well.
It's been absolutely incredible to be around everyone and feel like family. I think I got friends for life in these people. As I said, I'm on my own out here. Everyone on set, the crew, they're incredible people who've made me feel like family, they've never made me feel like an outsider or alien or anything. It's just been dope, man, I'm so grateful!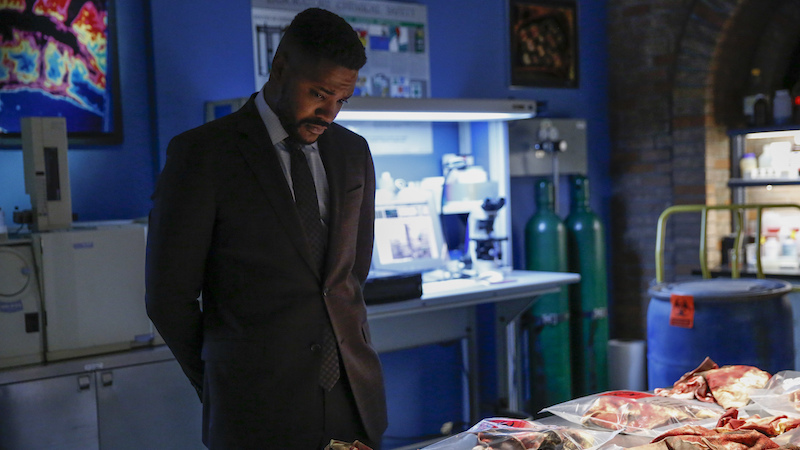 Stream every episode of
NCIS
with
CBS All Access
.