How Abby Sciuto Defied Convention And Changed TV
You can still be inspired by one of our favorite role models when you watch Pauley Perrette's favorite NCIS episodes.
Posted on May 10, 2018 | 03:55pm
Abby Sciuto was always a colorful character, sometimes quite literally. (
Have you seen all these amazing outfits?!?
)
She also transcended her fictional world, leaving a legacy where life has imitated art—much to the delight of
Pauley Perrette
, who portrayed Abby for 15 seasons on
NCIS
. This wasn't just another TV character, but a strong and brilliant role model, the kind of person we'd be proud to call a friend, a daughter, a sister—or just try to be like, ourselves.
WATCH: Pauley Perrette Reflects On The Legacy Of Abby Sciuto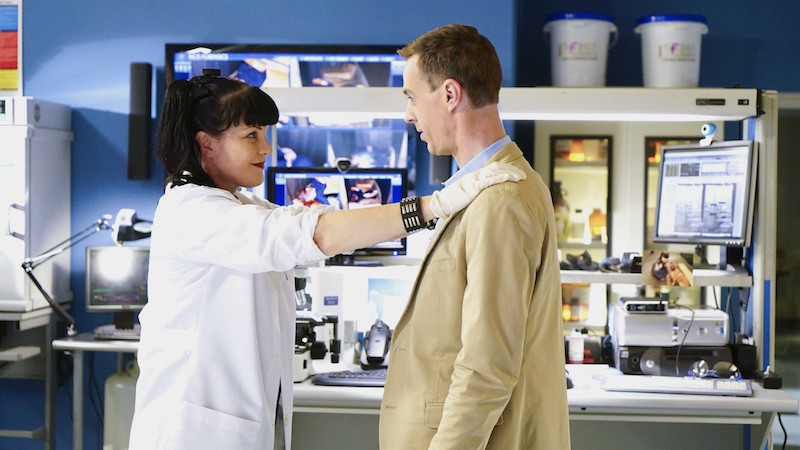 A classic descriptions of the character came from a colleague, Special Agent Tony DiNozzo (Michael Weatherly). While drugged by a kidnapper in "
Truth or Consequences" (Episode 1, Season 7)
, he revealed what we were always thinking: "Abby Sciuto? NCIS resident forensic scientist, heart and soul. A paradox wrapped in an oxymoron, smothered in contradictions in terms. Sleeps in a coffin. Really, the happiest goth you'll ever meet."
WATCH: Pauley Perrette Explains Her 'Sparkle' With Michael Weatherly
Abby didn't just flex her mental muscle (though boy could she!), she also
thrived
while doing it. She danced, laughed, and always found a way to have fun. She did it her own way. Perhaps most importantly, she also cared deeply, demonstrating how we should look out for each other and stand up for what we believe in.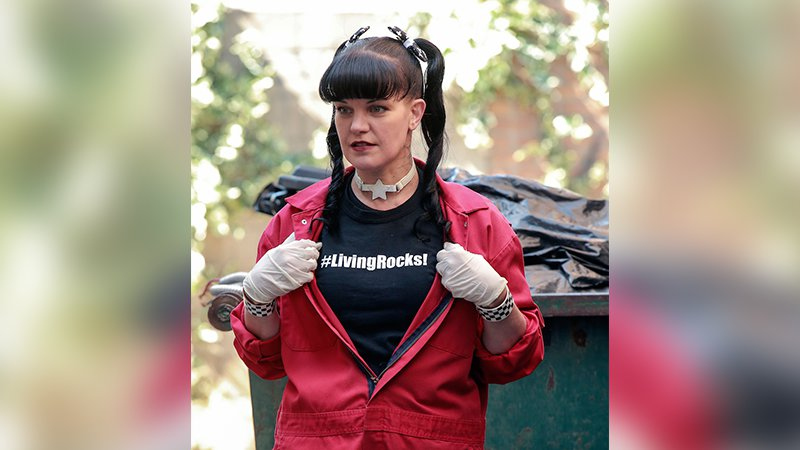 But long before fans realized what Abby meant to them, Executive Producer Don Bellisario seemed to understand what she
could
mean to young women who might be interested in the world of forensic science or any of the STEM fields (science, technology, engineering, and mathematics). As the creative force behind
JAG,
he tested out Abby briefly on the classic series and was convinced to bring her onto a new show he was trying to start—a little idea called
NCIS
.
Was he ever right to put her on!
STREAM: Every Episode Of NCIS On CBS All Access
"Don said he thought alternative and artistic kids were only being portrayed in the media as junkies, thieves, and criminals, and he wanted to turn that on its head and show (one) who is brilliant, responsible and capable and goes to church. It really worked,"
recalled Perrette in an interview with MSN
. "I think, after all these years, an older generation might look at someone with tattoos and instead of thinking they're a thug, they maybe think they're a scientist."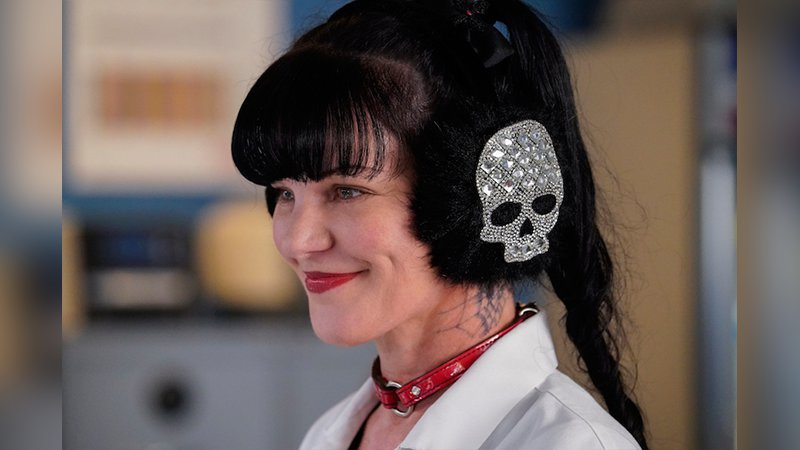 Indeed, Abby has some amazing tattoos (
and a penchant for Caf-Pow
among other fun quirks!). And, indeed,
she was the first to remind us, "This job is not about luck. It's about the keen eye of science."
She showed that it was okay to have a unique personal style
and
that it was okay to get excited about even the nerdiest things.
Over time, "The Abby Effect" took hold on viewers—with tangible implications.
"It made math and science not only a viable plan for them, but it made it accessible and it made it fun, and it inspired these girls," explained Perrette during an interview on
The Talk
. "It's been such a real thing. These are real people who now, 16 years later, have gotten their degrees in science and math, and all because of Abby."
Perrette has even set up scholarships to continue the legacy, one at her her alma matter of
Valdosta State University to benefit female students majoring in criminal justice
and the other at
John Jay College of Criminal Justice to support students that traditionally have been underrepresented in the forensic sciences
.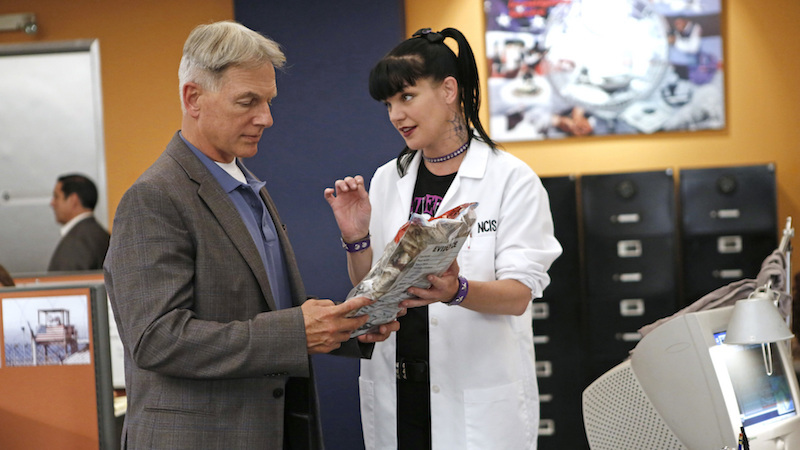 Fittingly, Perrette got her Bachelor of Arts from VSU is in sociology and criminal science. In an announcement from the school, Perrete explained her hope that the scholarships "makes Abby immortal because if young people via this scholarship actually go and become more little Abbys out there, then she literally does live forever and so does her influence, and in a real-life way."
The Abby Effect has already made the world a better place and will continue to do so. But just because her character is leaving doesn't mean you can't still admire her on-air legacy. To help us enjoy more from this character's great career, Pauley Perrette picked out her ten favorite episodes of
NCIS
(listed here in chronological order), all of which are available to stream on
CBS All Access
:
"Bete Noire" (Episode 16, Season 1)
A terrorist holds Ducky, Gerald, and Kate hostage while the rest of the NCIS team tries to figure out how the terrorist got inside and how to get their people out safely.
"Frame-Up" (Episode 9, Season 3)
When a portion of a female body is found at Quantico, the NCIS team investigates and is shocked to discover that all the forensic evidence points to Tony as the prime suspect. As Abby questions her faith in her science and her ability as a specialist, she makes it her personal mission to prove Tony's innocence and find out who is trying to frame him for murder before it's too late.
"Bloodbath" (Episode 21, Season 3)
After discovering that a grisly murder scene was staged, the team realizes that Abby was the intended target when some key evidence contaminates her lab and almost kills her.
"Cover Story" (Episode 20, Season 4)
Gibbs and the team investigate when McGee's fictional book about an NCIS agent becomes reality. McGee is horrified when a Petty Officer on whom he based the character for his latest book is murdered. With little to go on, the team pushes McGee to figure out who could have accessed his secret manuscript.
"Toxic" (Episode 21, Season 6)
When a government scientist goes missing, Abby is recruited to carry on his work, but the team worries that she may meet the same fate as her predecessor.
"Cracked" (Episode 6, Season 8)
Delving into the mind of a brilliant Naval Scientist, Abby becomes fixated on solving her murder, while DiNozzo's latest fling leads to an interesting Halloween.
"Enemy on the Hill" (Episode 4, Season 9)
The NCIS team searches for the person and motive behind a contract killer targeting a Navy Lieutenant Commander. Meanwhile, Abby uncovers new information about her family after undergoing tests for a kidney donation.
"Hit and Run" (Episode 13, Season 10)
The NCIS team investigates a Marine's car accident and ignites some upsetting past memories for Abby as a young girl on the trail of her first "case."
"Lockdown" (Episode 5, Season 13)
While visiting a pharmaceutical lab on a murder case, Abby is trapped with no communication to the outside world after armed men take over the building and hold everyone hostage. Former NFL player Tony Gonzalez guest stars as NCIS special agent Tony Francis.
"Pandora's Box, Part I" (Episode 15, Season 14)
After Abby's homeland security think tank is compromised and she is found in possession of a real bomb, the NCIS team discovers the leader of the group has been murdered and a theoretical terror playbook has been stolen.
Plus, you can stream Abby's final episode,
"Two Steps Back" (Episode 22, Season 15)
, also on
CBS All Access
.
MORE VIDEOS YOU MAY ENJOY:
Pauley Perrette Reads (And Reacts To!) Sweet Tweets About Abby
Why Abby Means So Much To The NCIS Team
The Abby Effect Wouldn't Exist Without YOU, Says Pauley Perrette
Why We'll Miss Abby
What Did Pauley Perrette Take From The NCIS Set?
QUIZ: How Well Do You Know Abby Sciuto? A Forensic Investigation
Watch all-new episodes of
NCIS
on Tuesdays at 8/7c on CBS and
CBS All Access
.