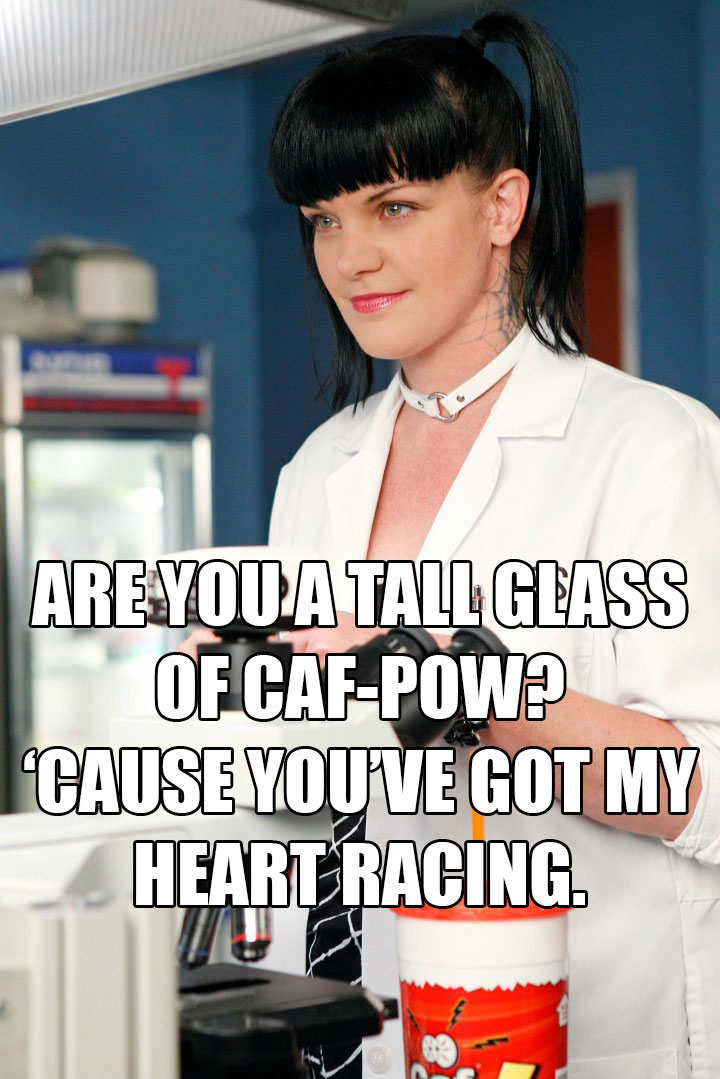 1. "Are you a tall glass of Caf-Pow? 'Cause you've got my heart racing."
"And your smile is more addictive than caffeine."
For this and more
NCIS
-inspired lines to get that special someone's heart pounding, read on!
Watch
NCIS
on Tuesdays at 8/7c on CBS and
CBS All Access
.