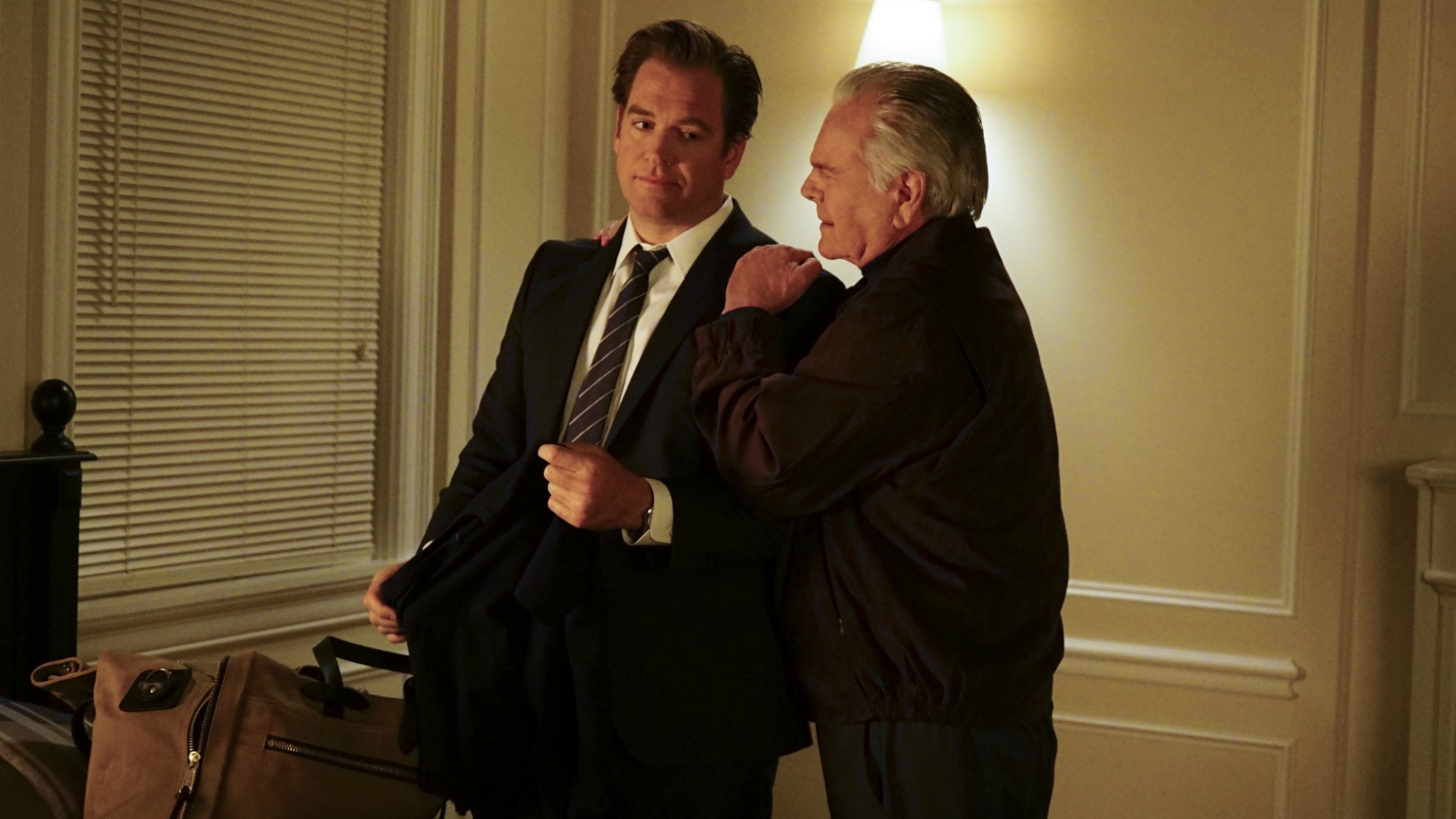 DiNozzo shares a moment with his dad.
On the Season 13 finale episode of
NCIS
("Family First"), NCIS, FBI, and MI-6 continue an international manhunt for an escaped British spy who is targeting current and former agents. Plus, NCIS Special Agent Anthony DiNozzo says goodbye to the team he loyally served.