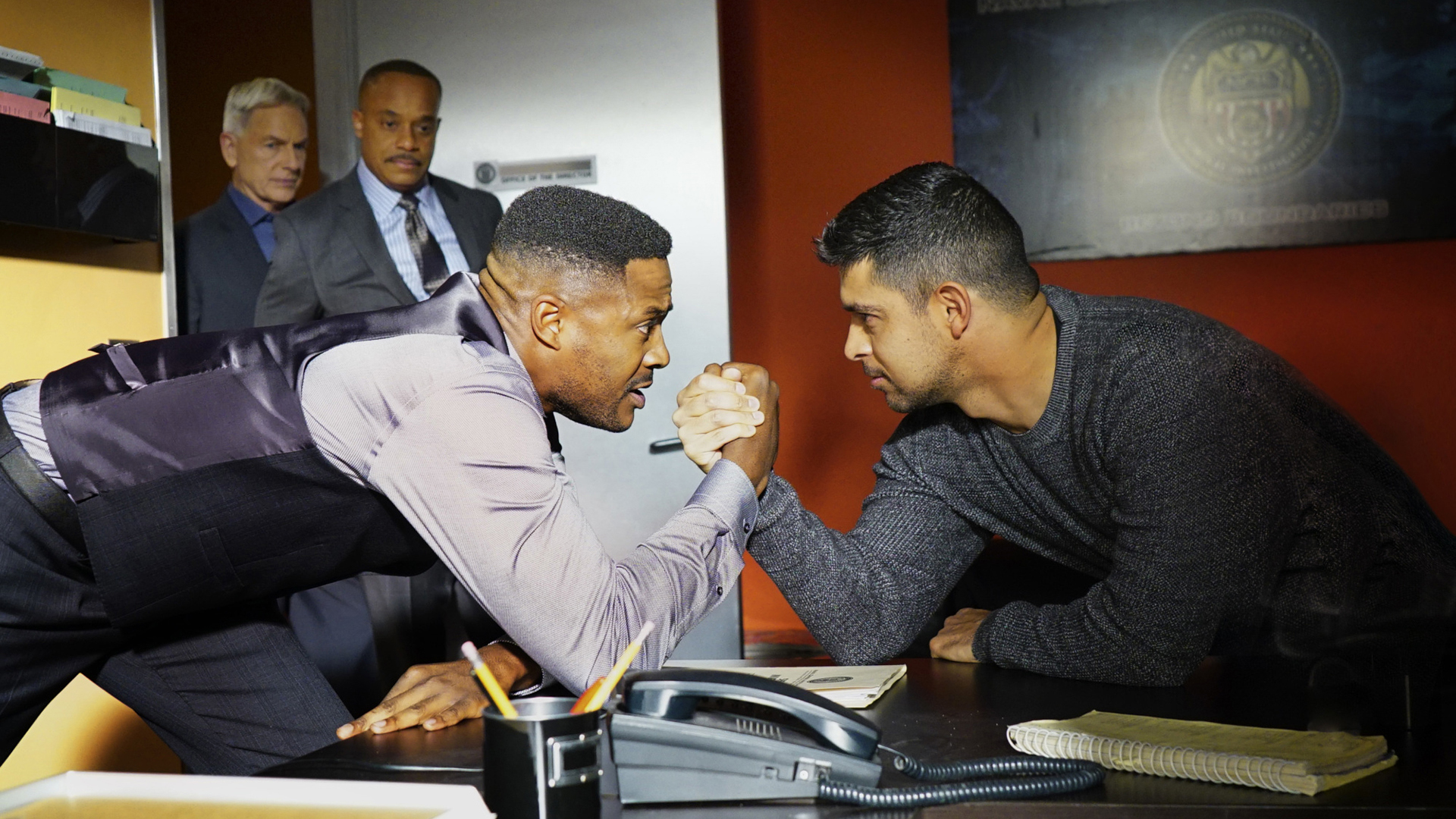 Reeves and Torres' friendly rivalry continues.
After NCIS links evidence from the murder of a Navy captain to
Ducky
's deceased mother, the chief medical examiner reflects on a key decision he made 37 years ago. Meanwhile,
the team exchanges holiday gifts and Gibbs spends Christmas dinner with Fornell.
The episode, "The Tie That Binds," features the return of Adam Campbell as Young Ducky.
Watch
NCIS
on Tuesdays at 8/7c on CBS and
CBS All Access
.