It's time to cut the cake! This week's NCIS: Los Angeles, "This Is What We Do," marks the 200th episode of the beloved NCIS spinoff series.

WATCH: Sneak Peek Of "This Is What We Do"

Held at the familiar Office of Special Projects set, the one-time event invited cast and crew to celebrate their incredible milestone, with stars Chris O'Donnell ("G Callen") and LL COOL J ("Sam Hanna") giving heartfelt speeches.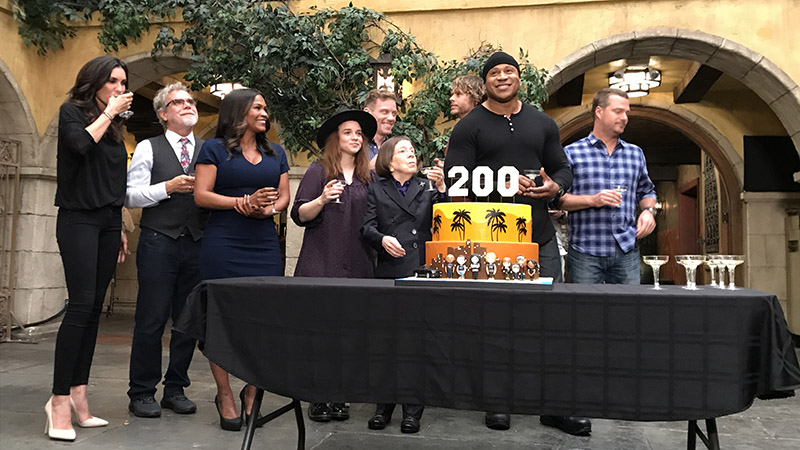 "I was talking to 'Mr. Stats,' [First Assistant Director Eric A. Pot], he was telling me our first day of filming was July 20th of 2009," Chris recalled. "He said it's been like 2,981 days together. I mean, we did that! It's just crazy to think how much time that is.

"He said 49 crew members have been there the entire time; so, to you—those 49 especially—and to all the crew, thank you," he concluded.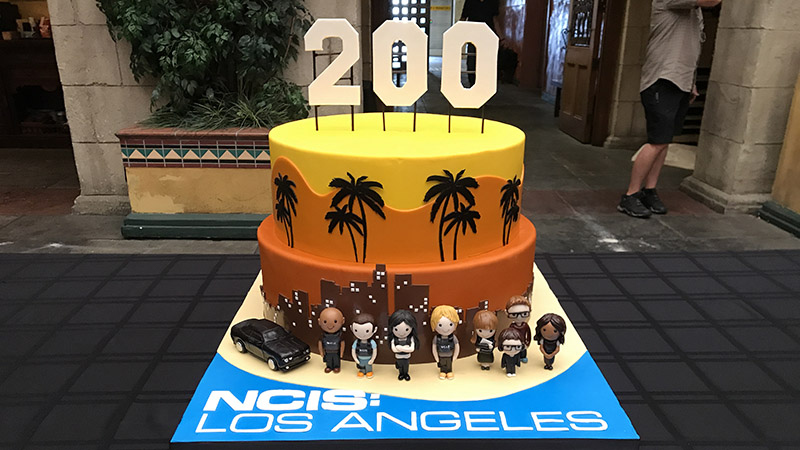 LL spoke next: "When I think about this thing, I think about what we've overcome. For nine years, we've been able to shy away from ego, shy away from backbiting. We've been able to get together as a family. I came in with a little cliché, 'Teamwork makes the dream work.' That has helped us kind of at least set a course. We're a family."

"It's cheesy, but it's true: Ego is not your amigo," he added—an expression that was met with both laughter and claps from his peers.

"Look, we got a great team. I'm really happy to be a part of this team, and I appreciate every single person," the actor continued. "You can't fake this ... I'm happy to be a part of this team. Thank you."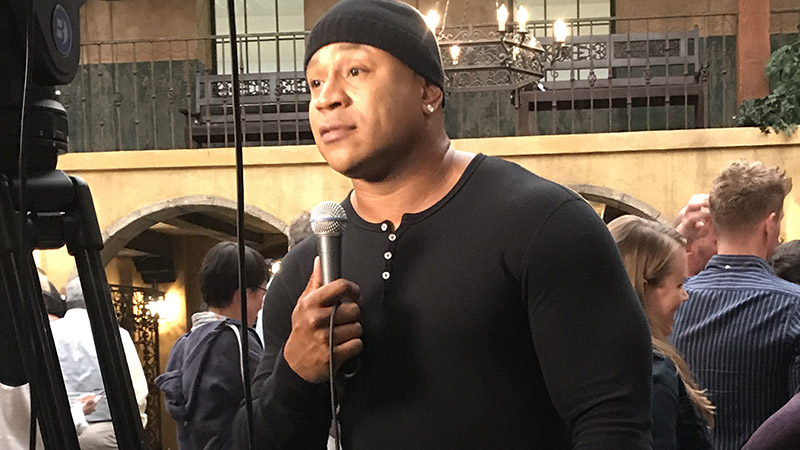 Be sure to catch Episode 200 of NCIS: Los Angeles, "This Is What We Do," airing Sunday, Nov. 19 at 9/8c.

Watch all-new episodes of NCIS: Los Angeles on Sundays at 9/8c on CBS and CBS All Access.